Birthday is that time of year that we all want to celebrate with great celebrations and fun. Why not make it truly unforgettable by getting a nice banner wishing a happy birthday to your loved one? It will not only surprise them but also make them feel good by the pleasant and loving gesture that you show them.
A personalized birthday banner will always be remembered by your special someone and will make them feel treasured and they will feel they are appreciated. If you have a little kid, gifting him or her beautiful birthday banner is a lovely way to make them feel cherished over the years and feel good about the banner. Here are a few pointers that will help you with the birthday banners…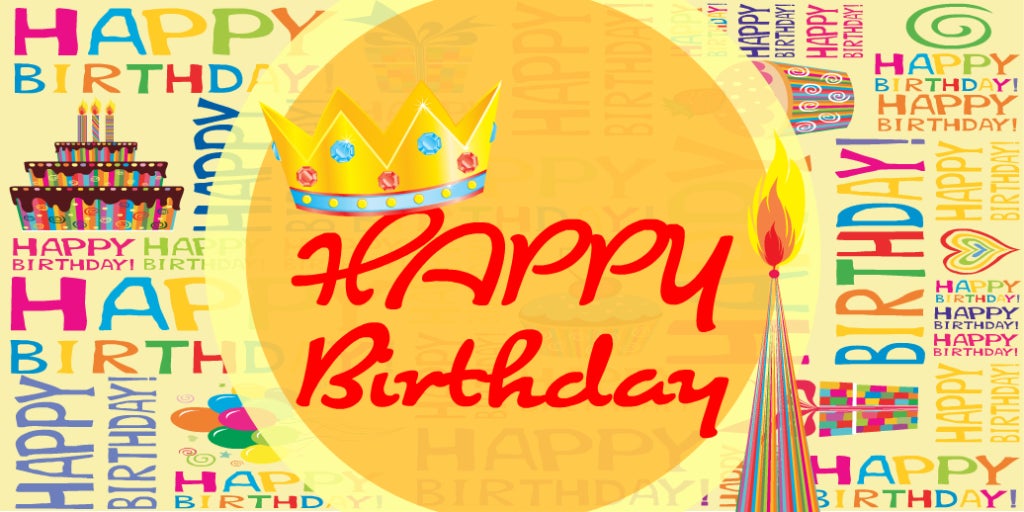 Once you decide the kind of banner that you want, all you need to do is find different shaped flags, photos and other such accessories to suit your taste for the banner.
You will need some materials like cotton fabric, printable iron on transfer paper or printable fabric. You may also need digital photos, for photo transfers if you are using iron ones.
Follow these simple steps to get yourself a cool birthday banner in no time…
First of all print out your photos on iron on photo paper. Now cut out circles of the photos using the template and then iron on the circles directly onto your white or light colors flag.
You can stick the print onto printable fabric and ironing on the circle on white fabric and then sewing the patch onto printed, darker fabric.
You can even have photos on dark fabric cut out and stick or sew them on the darker fabric. This looks better if you stitch them into zigzag with a blanket stitch or a ribbon.
Sew along the edges leaving the top open to turn right side out. These details can be filled in with the permanent marker or with a fabric pen.
It will help if you use a light colored fabric for the black so that you can iron on the main cut out directly.
Turn right side out and press with an iron on to the cut out and stick it to the back. You can fill in this with a fabric pen.
Make sure that the marker doesn't bleed through to the other side. Make sure you leave plenty of extra tape at the end to add more flags or just plan to attach more tape as you go.
The best thing about these banners is, you can hang them anywhere. In your room, or in a backyard or tied across the trees in your garden. If you are having a party it looks very good tied across a trees around the festivities.
Explore these ideas and see how wonderful your birthday banner looks and the wonderful effect it has on your loved one. Make sure you have a photographer ready to click away the lovely expressions and cheers of joy that your loved special someone gives when he or she sees the banner!