Fabric banners are a great option if you want to advertise your product in the market. They are cost effective and also come in various colors and shapes giving you the perfect option for purchasing it in the customized way you want.
These custom fabric banners are the best option to get your add printed as they give you a chance to be creative. They help you a lot in every area and hence they are very efficient to put your message across. The cloth that is used to make these banners is a biologically friendly one. It gives a look of quality and is nice as it is non plastic.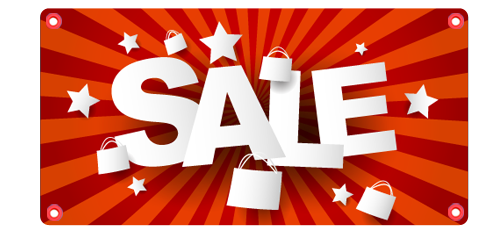 Here are 8 truths about the fabric banners that everyone should know about…
They can be made from a cloth; hence they are the most environmental friendly banners. Their print quality and their effect are very good. They are easily showcased in different areas as their reach is wide and people will notice and will be able to read the information very easily from them.
The user friendly message will get to the customers easily and it will be easily having the best effect on the target audience. While taking care of the banners be sure you stick a firm that is in the business long enough to get a better business product that you are comfortable with. Make sure that the firm that you have commissioned with has a negative rap sheet. The banners are not getting the money that you have bargained for if they are not properly hung in a proper place.
The banner company that you choose to go for the designing should be worthwhile expenditure and should reflect your good name and hence have excellent reputation. It should have the best products lined up in the best possible manner so as to make the people have a look in the best possible way. This will certainly help the business in the best possible way.
The subliminal printing process gets the effect that businesses have been looking for as the photographic quality of printing gives a stunning effect almost like a piece of art. This will not only look beautiful but also make the banner look stunning.
If you want your banner to have enough stretchiness then you can get a polyester fabric with some Lycra in it to give it a bit of stretch ability. You won't get much but you will be easily being able to have a presentable banner which will garner attention.
You need to know certain facts like how much space to look out for and also the area in which you are having the banner. It is important that the banner looks good and also strikes out while at the same time it should also be visible to all the people. This will make the banner look that appealing and will surely benefit your sales as well.
These banners are almost the same price as the vinyl banners and they look much more dashing as well. They look professional as they are easily hung in the spaces and they are the best to be found in the market these days. How the fabric banner turns out to be usually depends on the type of the fabric used. If you get satin fabrics which are sheer they can be used as a privacy curtain and they look very beautiful also. These opaque materials have heavier polyester which doesn't wrinkle easily and hence they are usually used in this kind of advertisements.
If you need a double sided banner, the best way to do so is by having a black fabric between two sides. This prevents shadowing of the banners and is very useful and an easy trick to get the best results in no time. To hang dye sub cloth banners or posters in a retail environment, a satin or lighter weight polyester knit fabric may be just what you need.Try searching for the right banner a little bit before you select the final one. These banners are becoming increasingly common in upscale department also and hence are even found in chain specialty Centers.