Promotional banner stands do an incredible job of showcasing your banners so passersby can clearly see your message. Banner stands are remarkably effective promotional items for showcasing your brand and products at special events and trade shows. These marketing tools are convenient, inexpensive, and effective for building a brand and boosting sales. See how banner stands can enhance your upcoming promotions. 
Create Branded Focal Points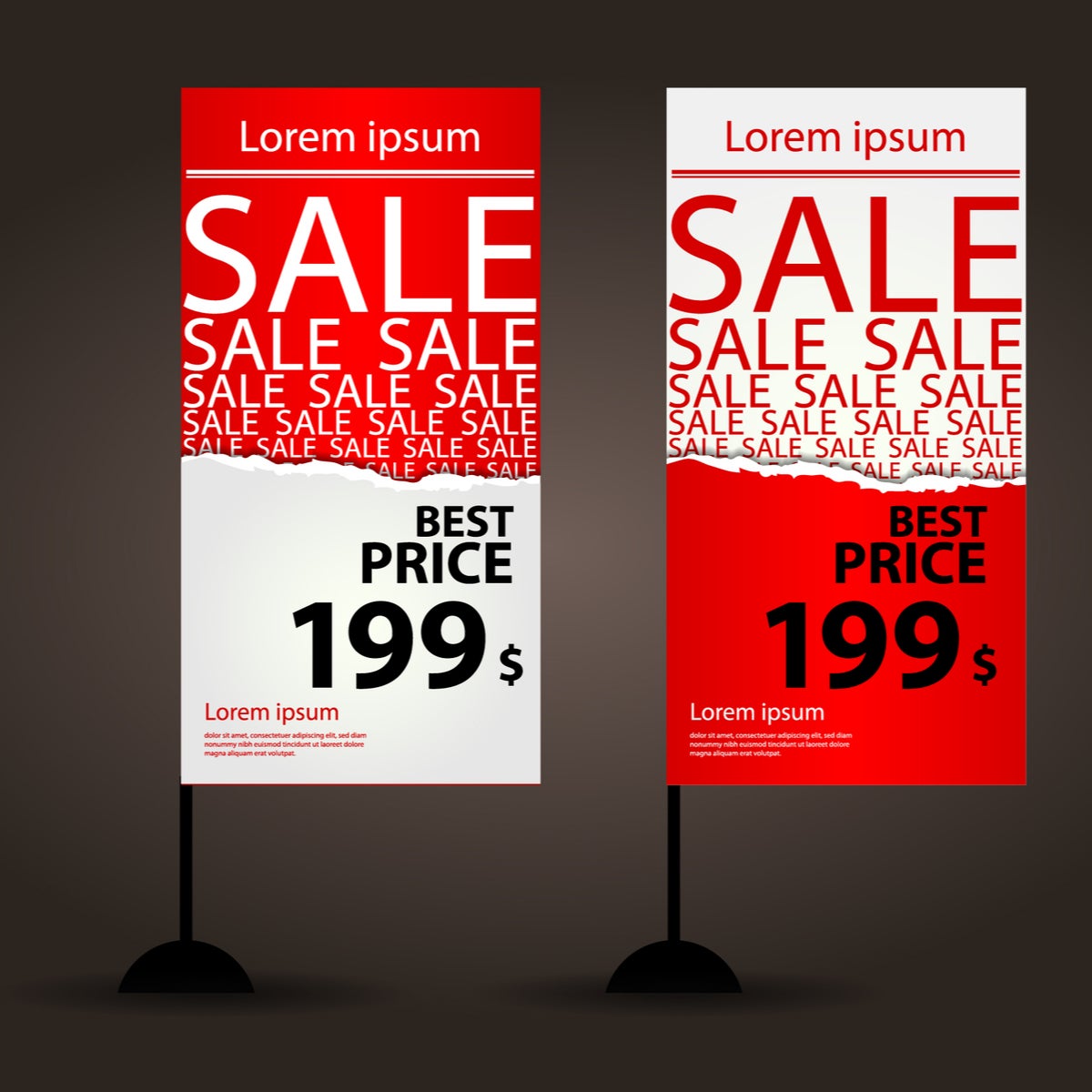 It is crucial to use marketing tools with a crisp focal point to deliver relevant information. Doing so ensures that passersby can build a connection with your brand with just a glance. You can use focal points like your brand's logo, a graphic image, or a line of text to get your message across. 
Banner stands are a top choice for creating stunning branded focal points and here are some ways you can create an impactful message:
Create Contrast:

Use a bold and contrasting color on an image or word to ensure that the focal point is easily distinguishable from other details on the banner. 

Emphasize Text:

Underline, capitalize, highlight, or bolden the text to instantly draw the eyes of passersby to your most important message. 
Showcase Product Demos

92% of trade show visitors want to discover new products and services. Product demonstrations are a great way to generate new business leads at your trade shows. Alert visitors of upcoming demonstrations with indoor banners then direct their attention to the demonstration space with banner stands and table covers. 
Showcase the practical benefits of your products on your demonstration signage. Focus your message on how your products alleviate your target market's pain points. Highlight major benefits on your banner stands and handout flyers with more in-depth product recommendations. 
Market On-the-Go
Banner stands are a must for field marketing initiatives. If you are building your brand, you need a way to showcase your company wherever you go. Banner stand displays are easy to assemble and breakdown, so they easily fit into travel bags. You can carry the bag over your shoulder and place them in the back of your vehicle when an event promotion is over. 
Banner stands use buildable poles for hassle-free installation making it easy to showcase your brand wherever you need to. From outdoor events to in-store demonstrations and expos, these products help you create a professional, branded space. 
Design Unique Displays

When creating your promotional items, you do not have to use generic designs. You have free reign to customize every detail for your banner stands, table covers, and more. Here are some display design ideas to get you started:
Create seasonal displays to showcase new product arrivals. For instance, you can add fresh flowers, pastel table covers, and bright banner stands to a Spring product display. 

Use banner stands to welcome guests into your outdoor canopy tent

 and live events.

Create a warm in-store welcome for customers when you have an employee stand next to a banner stand at your entrance to hand out product brochures and coupons. 

Highlight promotional giveaways or incentivize customers to sign up for referral programs and contest with vibrant banner stand displays that highlight the benefits of joining your program. 

Place banner stands near checkout counters that tell customers how to connect with your brand. For example, share your social media handles or illustrate the steps for downloading your company's app. 
Add Structure to the Event Experience 

Designing an event experience with proper structure and visual hierarchy creates a professional appearance that positively impacts your brand image. Here are a couple things to consider when designing the layout of your custom banner stands: 
The Z Scanning Pattern:

When people read print material, they merely scan the page without putting the effort of scrolling their eyes top to bottom. This implies you must place your most crucial elements at the corners and in the middle of your signage to ensure readers receive the whole message.

White Spaces:

White space helps you avoid clutter and improves readability for onlookers. Just like print, it's important to cut down on clutter in your event space. Banner stands help you communicate a lot of information without taking up a lot of space. 
Final Words
Banner stands are an excellent, relatively inexpensive advertising tool that can help you maximize your outreach. Choosing the appropriate banner size, on-brand colors, and printing material will help you convey a powerful brand image and high-conversion message.
Banner stands ensure that the brand is noticeable and looks appealing for various areas or events. These catchy marketing tools are instant attention grabbers and ensure that the advertised banner gets noticed by several people every day, driving sales and boosting awareness about your business.