Flags are used to invoke emotions of loyalty and pride. Hanging a flag outside your business can do the same for your brand. Whether you design colorful custom flags with simple messaging or display your business' logo, a custom flag will wave new customers inside your store and invoke a positive emotion among your customers.
Flags vs the World

Custom flags are one of the few methods of advertising that are still unique and have an edge over the digital era. If you drive down your street, you'll see custom banners, signs, balloons, flags, etc. in front of almost every store you pass. These offline marketing methods work because we notice more things when we are outside as we tend to stay alert, in contrast to when we are online and filter out the ads as there are so many of them.
According to research, there are more than 30 million small businesses scattered across the US and these small businesses comprise 99.9 % of all U.S. businesses. This can make it difficult for a small business to stand out, especially when it's surrounded by other small businesses that are trying to do the exact same thing. One way to set your small business apart from the pack is by investing in custom flags to promote your brand without spending too much money:
Year-Round Service
Once set up, a marketing flag advertises 24/7. That means everyone who sees it, whether they're walking or driving by, is a potential customer. Your custom flag promotes you year-round as well, never taking a break or a day off – it never expires.
Spreads Positivity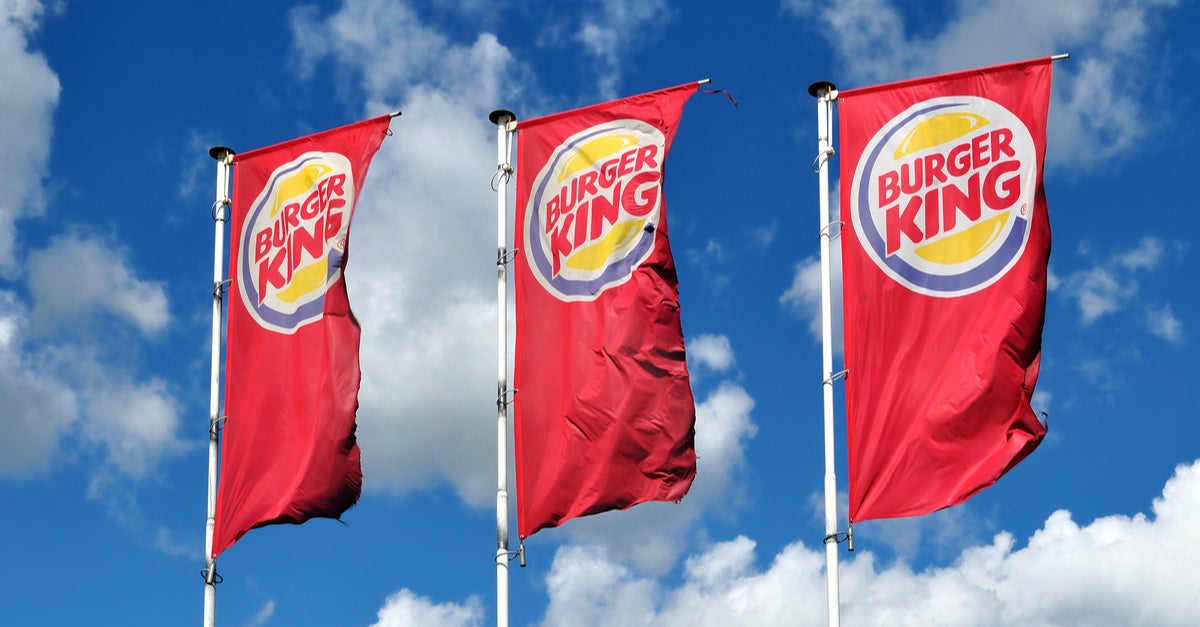 Flags are a one-time cost with long-term benefits. They can be used over and over again, and they'll always do at least one thing: present a positive image for your business. When you watch various marching bands strut by in blasts of music and festivity, what's the one thing nearly every band touts? A bright, bold, billowing flag! Through the years, flags have come to symbolize welcoming and joyful emotions. A storefront boasting custom flags is always going to stand tall above a bland brick and mortar with little more than a cheerful window display.
Economical & Effective

Every business has a budget for a marketing team to operate within. The marketing team of every company, in turn, strives to find new and unique ways to market their brand while cutting costs. This is where a custom flag stands above the rest. Flags are extremely economical to buy and don't have any other costs associated with upkeep. They don't need electricity or an agency to see results. This means once you buy them, that's really all you'll be spending your money on. This helps you leave room in your marketing budget and use it for other channels.
Easy To Assemble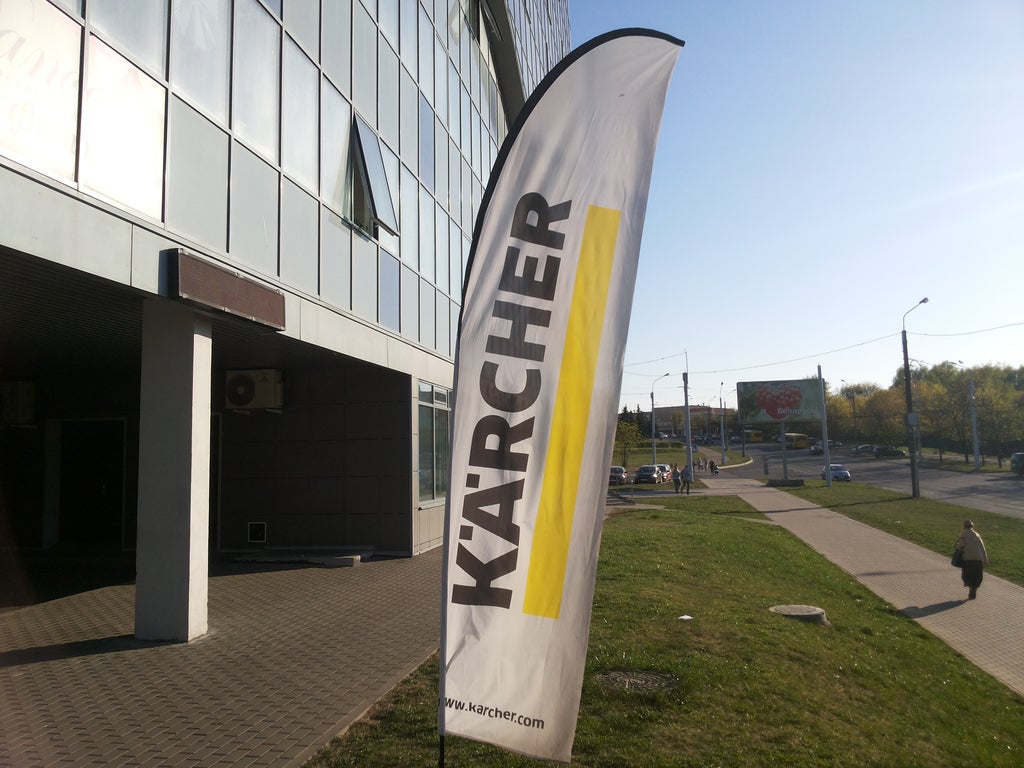 Marketing flags are very easy to assemble. Just attach the poles together, slide the print down over the pole, and stick the flag into the base. This means that your marketing flag can be set up, taken down, moved, or removed within minutes.
Light & Portable
Feather flags are incredibly light and portable. They are easy to carry even when they are assembled. You can set them up with ease anywhere you want, be it outside your business, at your trade show booth, or even at the beach.
Versatile & Durable

Custom advertising flags offer the visibility you need to attract customers for your business no matter where you are located. Whether as a permanent display, for example, as part of the forecourt of a car showroom, or to advertise for a signular event, custom flags are the ideal solution. You can use a single flag if you are short on space, or a row of flags to grab the attention of a larger audience. If you have multiple flags, you can choose whether to have them all printed with the same design or have different messages to be positioned in sequence. It is always better to use a series of different flags rather than trying to fit too much information in one design.
Flags can also be used at a wide variety of venues, both indoors and outdoors, such as at festivals, fairs, concerts, trade shows, product launches, conferences, and more. You can also have personalized flags made as part of a unique decoration for your wedding or reception venue.
Easy To Design & Print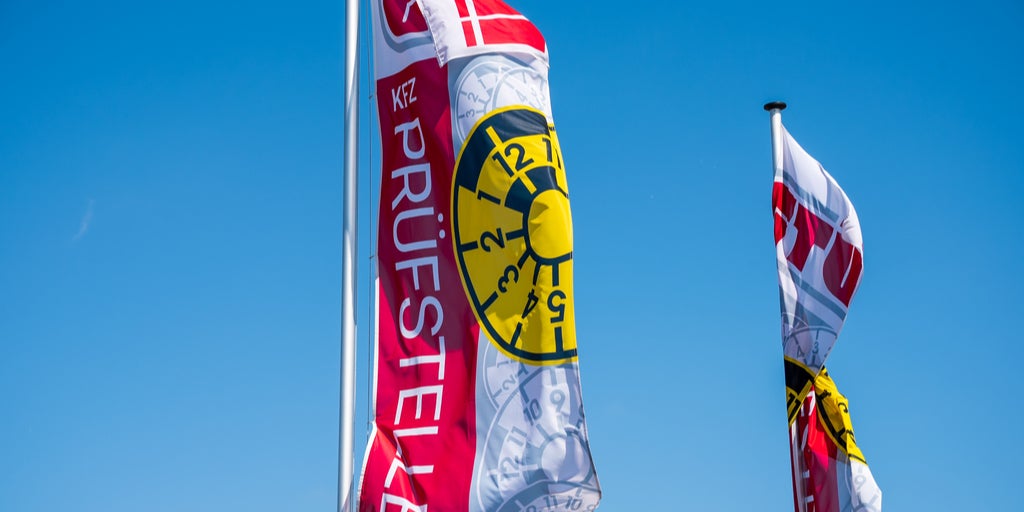 You can customize your flag the way you want and get it from an online vendor that offers custom flags. Let your imagination run wild and customize your flag to fit your brand needs. It's also a good idea to choose a company that offers in-built design tools as well, so you can personalize your flag with ease.
Final Thoughts
Custom flags make your brand stand tall. They require minimal advertising space which can be helpful in large cities like New York, San Francisco, Chicago and Los Angles, where people usually have limited space to work in. Most flags are weather-resistant if you order from a quality place. They are, in short, a unique marketing tool that never goes out of style.
Resources:
Why Custom Flags Are Ideal to Promote Your Small Business
https://featherflagnation.com/blog/custom-flags-ideal-promote-business/
Feather Flags: Help Your Business Acquire New Customers
https://www.lookourway.com/blog/feather-flags-help-your-business-acquire-new-customers/
Why You Need Custom Flags For Your Business
https://impactcanopy.com/blogs/custom-flag/need-custom-flags-business
How Custom Flags for Advertising Can Help Your Business
https://displaypros.net/how-custom-flags-for-advertising-can-help-your-business/