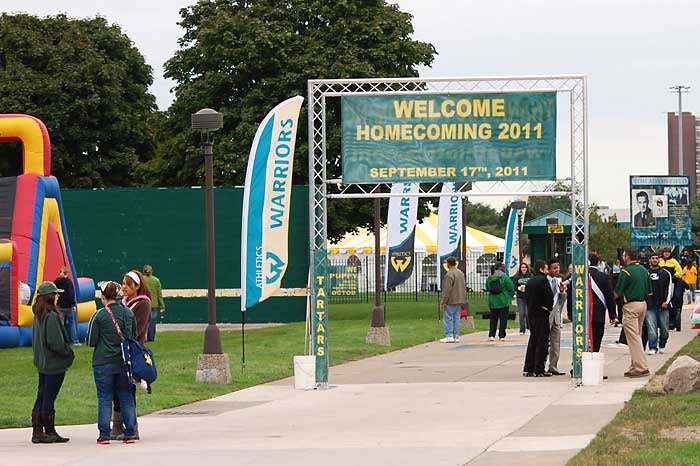 In this new era of advertising and marketing, you can never afford to waste time and not get in the advertising fervor. It is very helpful to reach out to maximum number of people in the shortest time and will certainly help you get a lot of people to notice your advertisement.
This is well in your budget and will help you easily get a lot of people understand and know about your product. This is the best way to reach out to your target audience as well. It is important to come up with new ideas which are innovative and helpful to get your product noticed in the market.
Customized flags showcasing your advertisement are a great way to market your product. They are economical as well as attractive and are sure to put your message across in the best possible manner. If your store is located in a busy area, it is the most important to have your advertisement put up in a place where people will take notice of the product in the best possible manner.
It will get your cash registers rolling in a jiffy! If you have seen other retailers use outdoor promotions to get a message out, perhaps you've wondered how they did this.  A flag manufacturer can create custom flags and banners to match your exact specifications to the tee.  However, there is no need to visit their production facility or fill out lengthy forms; most of their customers use their online ordering system which is quick and very easy to use.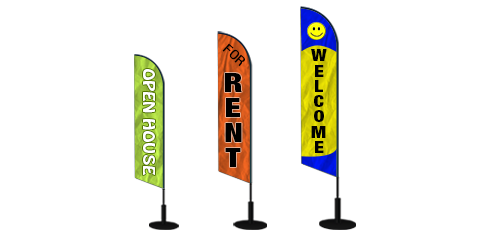 These days with the heavy competition in almost every field, it is very crucial to have a different style of advertising to truly stand out and have people notice your product. There are in numerous advertising options for banner advertising like banners, kiosks, hoardings, and many others. There is a new addition to this list which is the advertising flags.
They are very nice quality and good to look at. They stand out as they are not the old version of advertising, but simply give a modern twist to the advertising world. The detailing is easily done and will help the owner to have the advertisement perceived the way they want. It will be very helpful and will get you a lot of recognition.
It is a good practice to do a little research before you select the best flag for your advertising. Go on various online sites and take notes about the things you would like in your own phone. It will be very easily adopted by the company that you decide to go ahead with for printing your flag. Outdoor promotional flags have a way of capturing the attention of passersby quickly.
Bright and beautiful flags can be posted on a grassy area in front of a store or at a nearby intersection on a crossroad. The movement of flags in the breeze is a great way to generate interest and no wonder does wonders for your business.  Flags have a way of capturing attention, even from people who drive down your street every day. They will certainly pay attention to the flags and hence it will be the best thing that will help the sales of your product.
These flags are cheap and are basically custom flags; meaning to say they can be made as per suiting your needs. The color, size, material and also the design and the layout can be worked out with the professional who is working on your flag. They will also recommend the best thing to suit your business. Together with the advertising agency you can easily work out the best layout and proceed with the flag.
Custom flags and banners can help jumpstart summer sales quite easily as they are the best and the most used during that time of the year.  These colorful flags posted throughout the neighborhood will enhance your products market value very fast.  Not only do they create a fun and festive atmosphere, but also stand out making your product versatile.
Summer sales are often sluggish in the retail business, but using custom flags and banners can help you reverse this trend.  Use them strategically throughout the season and you will always find a way to drive traffic into your store.