These days it is very important to stand out in a crowd if you want to reach out to the maximum number of people for your product or banner advertisement. It is effective only if done in the right way and in the right place. Only when people are reminded of your product with advertisements time and again will they take interest in the same and be compelled to buy it.
This is the most important marketing strategy and it will be very useful for your product campaign as well. There are in numerous occasions to showcase your product on a banner like pop up trade show, exhibition and even kiosks. It is however important that one shows the right type of advertisement at the right place to make it more effective.
Feather flags are a great way to display your advertisements in the most appropriate manner wherever you want. They are not only attractive but also very durable. These bright lively flags, give you the attention and interest you truly deserve. Even with the slightest breeze, feather flags will surely wave and complement the products advertisement in the best possible manner.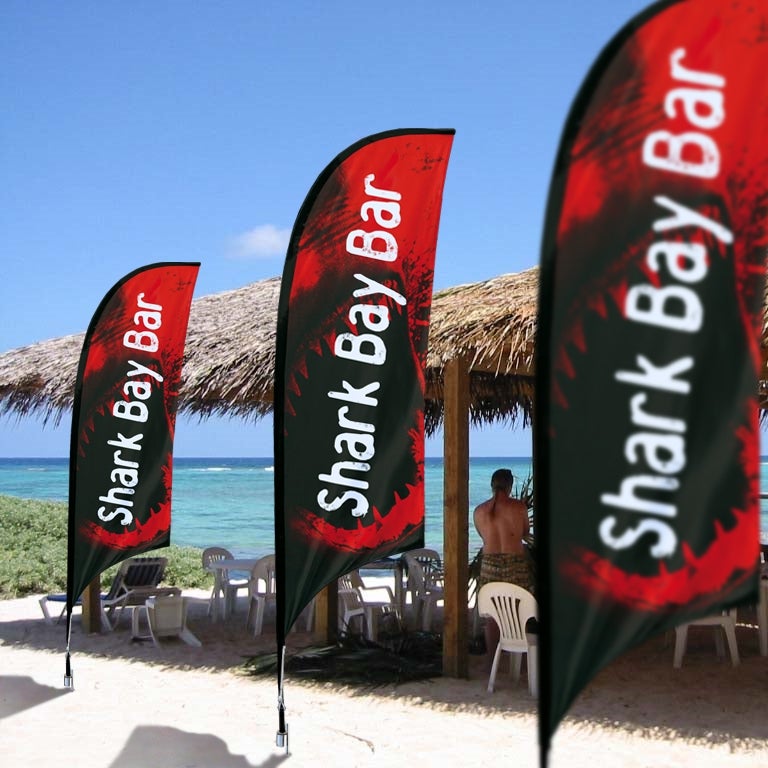 Something colorful and something vibrant will draw the viewers' attentions, and the flags are the best for this purpose.Once you have the flags fitted in their individual poles, your advertising task for your business is almost done.
All types of personalized flags are more affordable as compared to other forms of advertising tools as they are the most cost effective as well as the most genuine advertising tools.Also, with high quality flags, you can promote your business for a longer time period in the most limited budget. A lot of companies are presently creating tear drop customized flags, which you may utilize to promote your business.
The specifications are very important in these teardrop flags. The fabric of the flag, the colors and the materials used are also equally important. Make sure that you use only the best material for your custom teardrop flags.
The shape of the flag also needs to be considered before you go about with the final advertisement. For example, the rectangle flags would look good for some advertisements while triangle ones would look better in other advertisements. Using polyester flags is a good idea as they can endure rains and are long standing.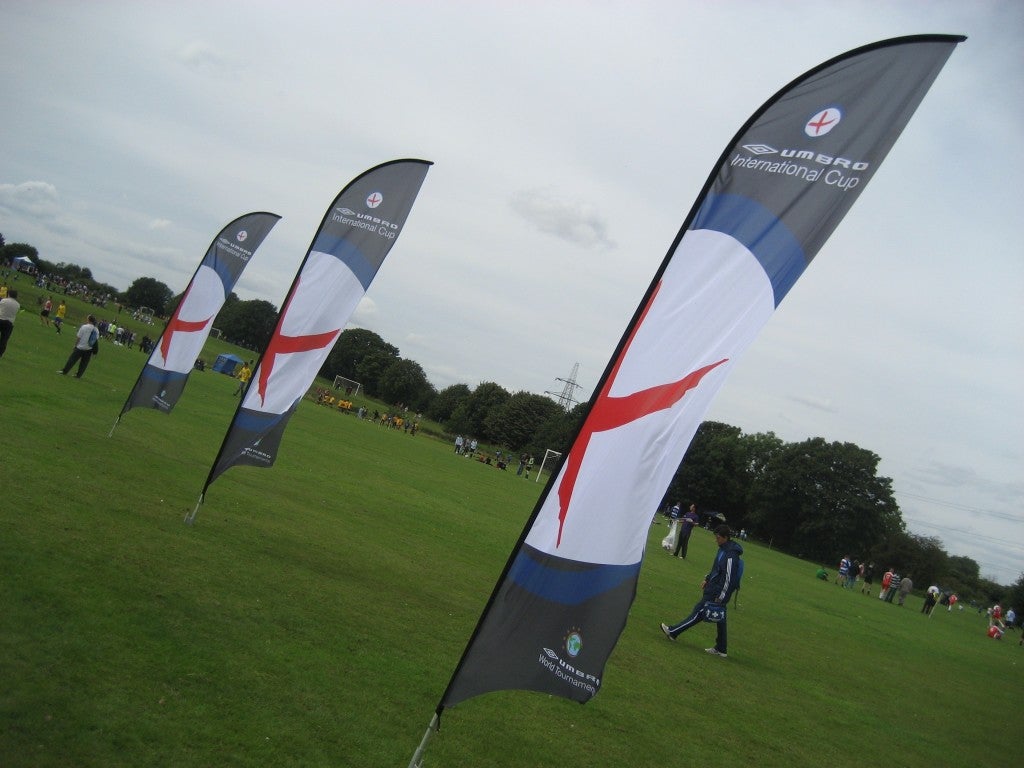 Trade shows and exhibitions are important to business because these are the perfect venues to showcase products and services to consumers and the main target audience for the product. These trade shows attract a large number of would-be investors thus this is really beneficial if you have a product or service to introduce in the market.
These shows provide opportunity to introduce your business to your audience in the most effective manner and also the quickest. The space given in trade shows is very crucial as apart from the product, the space is for the booth and exhibit materials such as banners, banner stands, and other promotional products. Hence, the first thing you should do is to secure space for the booth and promotional materials as well.
The teardrop flags are very important even in banner shows and trade events as they offer versatility to the good old banner advertising. The flag waving in the wind is a very catchy site which will certainly have eye balls rolling. People will surely invest in your product or company when they find out the advertisement and will definitely take an interest in your product. There are many companies that specifically cater to trade show participants and they usually offer advance advertisement materials.
Many modern display materials include LED signage, electronic roll-up banner, and large screen TVs which can't be incorporated in the teardrop flags. But their main advantage is that they are easily caught by the audience's eye.
These shows can help boost sales or entice investors. To utilize this opportunity, it is important that you use all kinds of useful promotional materials. By using the right kind of promotional and informative materials, you can make use of the benefits provided by trade shows. So get promotional flags as soon as you can for your business and see the effect it has on the sales of your product.