The creation of the internet has revolutionized the way we think about advertising and creating awareness about our brand. Anything you might need to know is now available in seconds at the click of a button. The digital age has impacted our lives so much that instead of banners outside stores, we now have digital banners for our websites. But are these ways of online marketing as efficient as the offline marketing ways?
The Truth is in the Numbers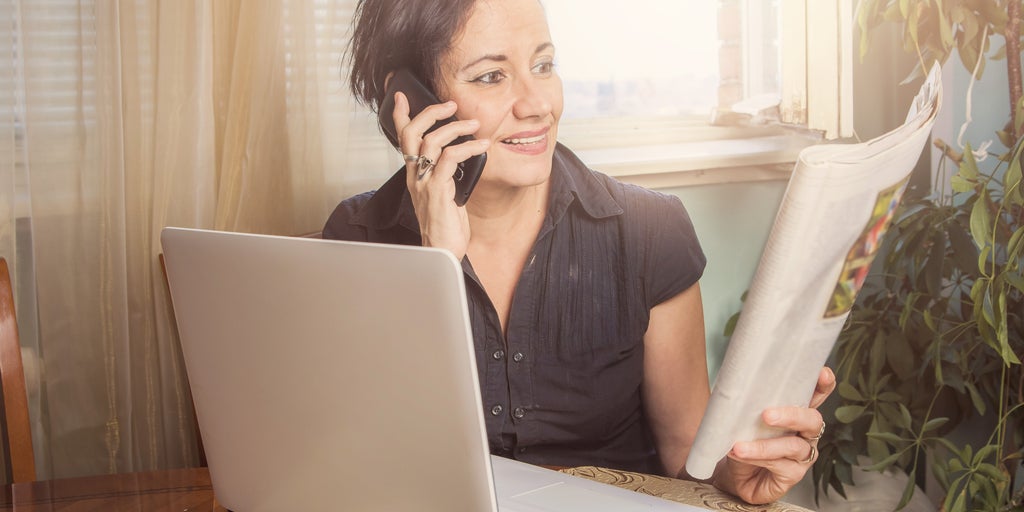 Studies show that 80% of people online have never clicked on a banner ad. So, only 20% of the population will ever click your ad when they see it online. Think about this: how many times have you picked up a brochure or browsed through a magazine while waiting in line at a store? Probably a lot more times than you've clicked on an online ad. This is why businesses now are adopting a combination of online and offline advertising to promote their brand.
Making an Event an Event
Special events and festivals are a peak sales time for most businesses. It's the perfect time to go all out to get the right marketing in place and attract customers that will convert. Thankfully, there are many ways you can get your business ready for special days using offline marketing tools like banners, canopy tents, and flags.
Custom Banners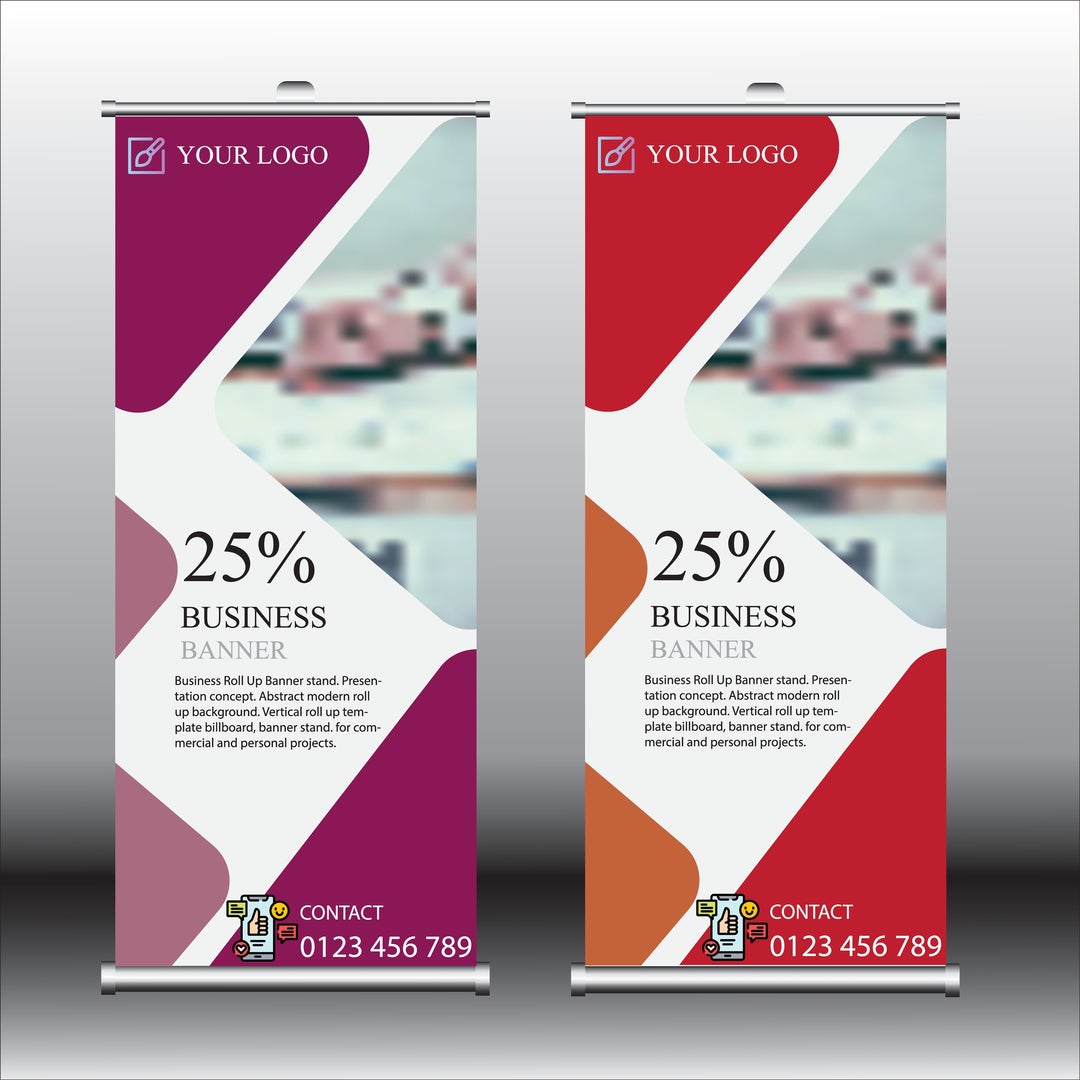 Research shows that about 35% of your consumers find out about your business when they pass by your company banner or a sign. As the internet is already filled with ads on every page, our brain has evolved to filter those out. When we are outside, however, we tend to maintain a presence of mind and notice more the things around us. Hence having an eye-catching banner, sign, or advertisement that promotes your business in the offline world is very important.
Many organizations consider custom banners to represent the best of both worlds. Banners can easily work well into your existing storefront, entryway, or throughout your location without being cumbersome. They're also pleasing to look at, give off a professional air, and are incredibly versatile. There are many strengths to custom banners, not the least of which are:
They Cost Next to Nothing: Custom banners are extremely cost-effective – especially if you buy in bulk. When you invest in signage, you need to make sure it'll pay off. Any number of printed banners you order will likely be less costly than other signage options you choose.
Quick Turnaround: Banners are a great option if you need something right away as they can be produced at a faster rate. Quick turnaround means you'll be able to start promoting your business or event a lot faster and never miss a special day sales opportunity.
Customize Your Way: Banners can be fully customized, from the size and color to the overall design. You can customize your banner to virtually any concept you have in mind. This gives you more freedom to advertise exactly the way you need to.
Long-Lasting & Versatile: Custom banners can withstand a wide range of conditions, which means you won't have to keep them indoors or take them down when it rains. They're also easy to hang and are extremely portable, allowing them to be used virtually anywhere. They can easily be stored for later use without losing quality as well. All of this means that your investment in this versatile advertising tool can carry you throughout the seasons (or even throughout the years), rather than needing frequent signage replacements.
Canopy Tents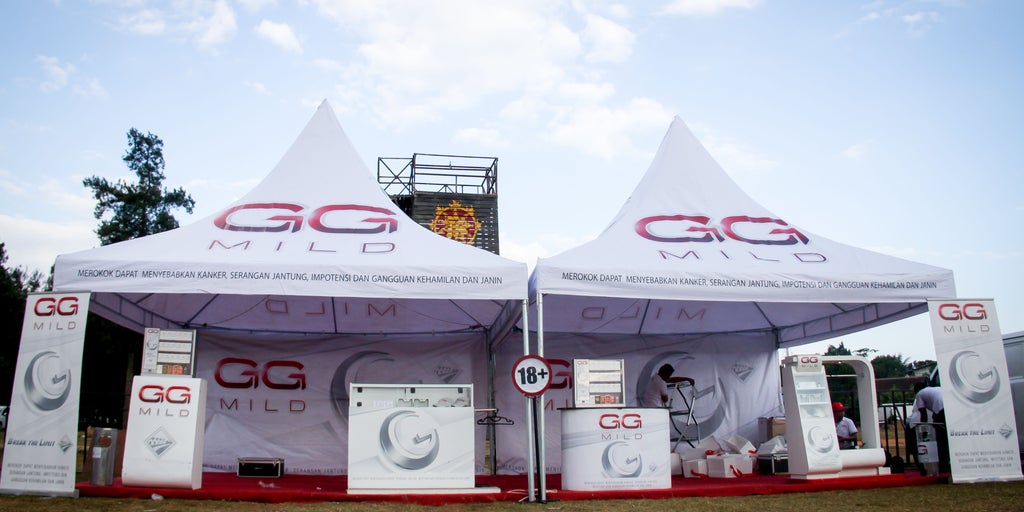 Special days and events are usually the time businesses go all out and promote their brand heavily to take full advantage of a time of peak sales. If you want to reach a wider audience on these special days or if you are just looking for a creative way to promote your brand at an upcoming outdoor venue, consider investing in custom canopy tents. They offer distinct advantages and are a great idea for your next outdoor event:
Customize Your Canopies: Personalize and customize your canopy tent with bold colors and unique designs. You can include your logo on your canopy to promote your brand. You can also display your company's contact information so people can reach you with ease once the event is over.
Grabs Attention: Custom canopies help grab the attention of a wider audience in a creative and cost-effective way. Whether the event is a large trade show or a small Sunday farmer's market, a custom canopy can help your brand stand out from the crowd. You can also use canopy tents to create pop-up stores on street corners on special days to increase sales.
Promotes Your Brand: Custom canopies help you increase and creatively promote your brand and brand visibility.
Easy to Install: With a custom canopy, you have a promotional product that you can set up and take down within a matter of minutes.
Durability: Canopies are made with durable materials that allow them to withstand harsh weather conditions. Waterproof and UV coated, this marketing material can withstand the test of time.
Use Them Anywhere: Whether you're attending an outdoor event, trade show, festival, or an indoor expo a custom canopy is a perfect addition to your space. Great for every occasion, they allow you to advertise your business in a way that is efficient, creative, and eye-catching.
Custom Flags are Multipurpose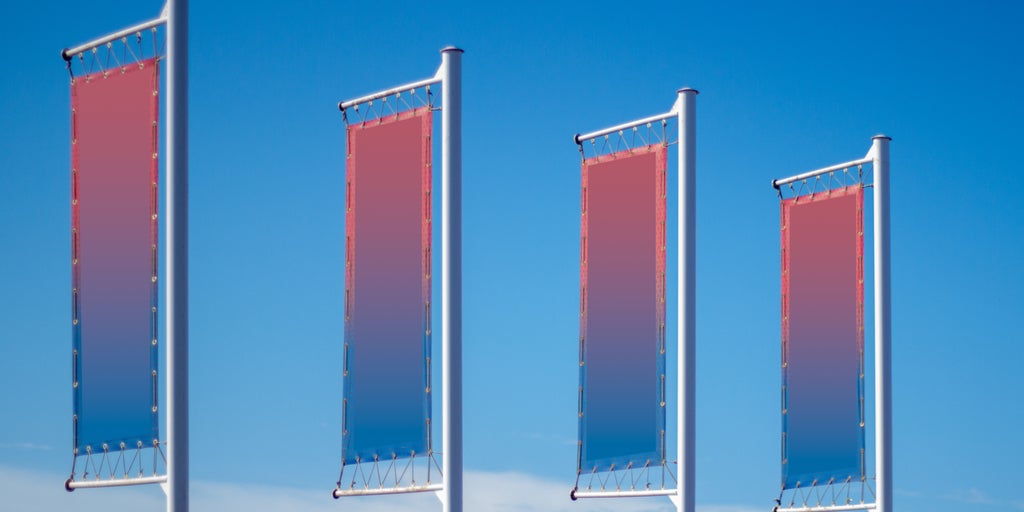 If you're looking for something that can be used multiple times for multiple events without spending too much money, custom flags might be the way to go! They are great for any of the following situations:
Community events
Company anniversaries
Grand openings
Open houses
Parades
Product launches
Public relations campaigns
Trade shows
Special events & more
Promotional flags are great for any of these events because they are effective while being unique. They are also more likely to draw in people from the local community – people who are more than likely to end up becoming your repeat customers in the long run. If you are looking for creative ways to advertise your business but don't want anything too complicated or expensive, consider the benefits of using custom flags:
Promotional flags can be fully customized.
They are super easy to install.
They are cost-effective.
You can put them up anywhere you want as they are portable and extremely durable.
Custom flags help you increase brand visibility.
Final Thoughts –
Marketing your business should be easy, inexpensive, and fun. This is why you should use these three tools as your holy grail when trying to get your business out there. You can also use some more custom products to help you promote your business.
Resources:
15 Effective Offline Marketing Ideas for Startups in 2021
https://www.liveplan.com/blog/10-effective-offline-marketing-ideas-for-startups-in-2015/
How to Promote Your Business Inexpensively
https://www.thebalancesmb.com/budget-friendly-business-promotion-2948441
5 Advantages of Marketing Your Business Using Custom Banners
https://incredibleplanet.net/5-advantages-of-marketing-your-business-using-custom-banners/
4 Important Benefits of Using Custom Pop-up Tents
https://www.business-opportunities.biz/2018/10/27/benefits-custom-pop-up-tents/
Top 10 Reasons to Use Feather Flags for Advertising
https://www.4over4.com/cloud/content/printing-tips/top-10-reasons-to-use-feather-flags-for-advertising/