The current health crisis continues to have a widespread effect on businesses across the country. Studies show that around 73% of businesses in the US have been affected due to the pandemic in one way or another. That's where safety supplies & protective equipment come into play. They not only help prevent the spread of airborne disease and keep worksites secure, but they also assist companies ensure compliance with safety regulations.
Where We've Been, Where We're Going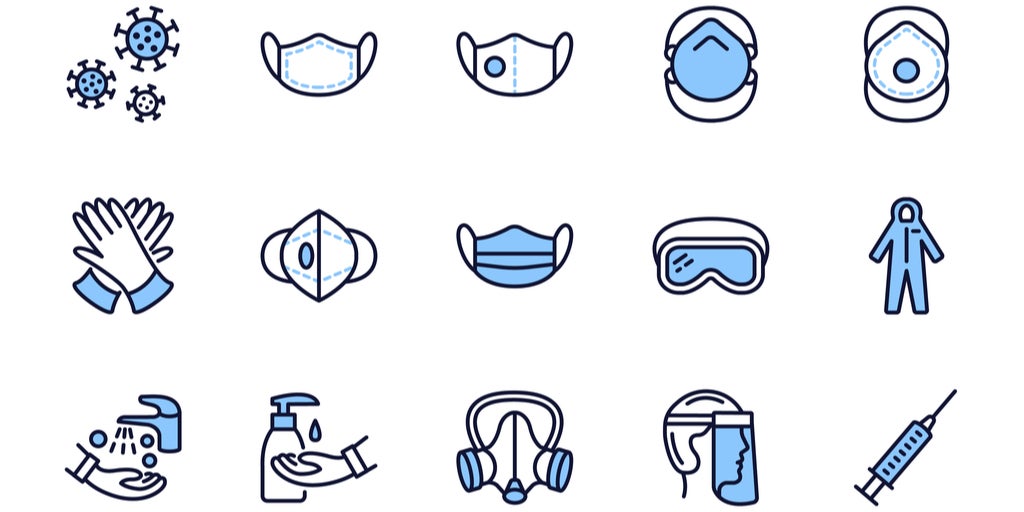 The past few months have been an extremely challenging time for communities across the globe as the pandemic continues. Amidst all the chaos and anxiety, businesses are witnessing the beginning of a dramatic restructuring of economic and social order.
Everyone is looking forward to whatever the new normal is that will materialize, all with hopes that it will be better and more profitable. To help make that happen, there are 5 safety supplies you can get for your business that can help you and your customers feel more safe and secure.
Sneeze Guards & Partitions

A sneeze guard is a plexiglass or acrylic barrier used by businesses to help fight the spread of pathogens. These sneeze guards & partitions are being used by businesses across the country to protect customers and staff alike. Place them at your checkout counter, check-in desk, or reservation stand to help limit exposure and maximize safety. Sneeze guards are perfect for:
Restaurants and bakeries
Cash registers
Reception desks
Pharmacies & doctor's offices
Public transportation
Gas stations
Schools
Gyms & fitness studios
Touch-Free Sanitizer Dispensers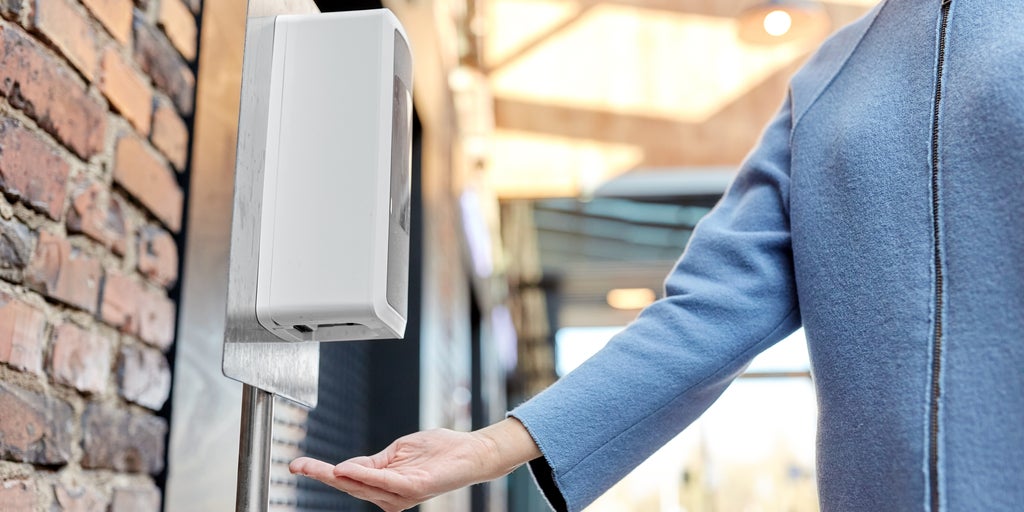 Whether you're looking for measures to prevent pandemic transmission or an easy way to help combat the flu season, touch-free dispensers can help minimize exposure in your office, store, or facility.
As more and more employees return to work, implementing public safety strategies for your business is vital. Your employees will feel safe and more comfortable coming to work if they feel they have access to proper disinfecting measures.
Custom Banners

You can get custom banners for your business that have safety guidelines printed on them. A banner reminding people to 'stay 6 feet away from each other' or reminding them to 'mask up' is a good way to let your employees and customers know you care while ensuring that people follow the safety guidelines. The best part is you can place them anywhere you want as they are extremely durable and portable.
Face Masks

Get custom face masks in bulk for all your employees. You can get your company's name and logo printed on them. This way you will be able to promote your business while keeping up with the safety measures. Your employees will also feel safe, secure, and cared for if you provide them these supplies.
Decals

Get some custom floor and window decals for your business. Floor decals can inform people on how to move around your store to avoid crowding while window decals can provide information about the expected safety behaviors. Decals are an extremely portable and durable resource that you can use to amp up the safety measures in your store.
Final Thoughts –

Adapting to the new normal is very important for every business. To beat the pandemic, all businesses need to invest in safety supplies for their customers and employees.
Resources:
B2B e-commerce and COVID-19: Challenges, solutions, and opportunities
https://www.sana-commerce.com/blog/b2b-ecommerce-covid-19-challenges-opportunities/
Benefits to Having a Touch-Free Hand Sanitizer Dispenser
https://american-image.com/benefits-to-having-a-touch-free-hand-sanitizer-dispenser/
Benefits of Having Sanitizer Dispensers in the Workplace
https://www.colonialcleaning.net/benefits-sanitizer-dispensers-workplace/
COVID-19: 7 steps to sustain your business through the disruption
https://www.bdc.ca/en/articles-tools/blog/covid-19-steps-to-sustain-your-business-through-disruption
Everything You Need to Know About Sneeze Guards
https://www.plasticprinters.com/inspiration-blog/sneeze-guard