Football season is in full swing and you can bring some excitement to your team's next game with a breakaway banner. Give your players a grand entrance with a high-quality, well-designed banner to boost school or team spirit. You can give your team memorable entrances all season long with these breakaway banner design tips.
Which Material is Right for You?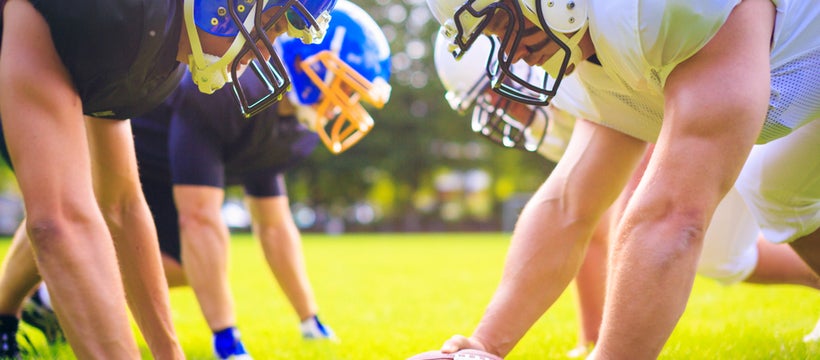 Your team could play rain or shine, so you need banners made from durable materials to outlast harsh weather conditions. PVC flex material is the top-choice for resilient breakaway banners. This material is weather-resistant and strong enough to withstand repeated use. When your team travels to neighboring schools or sports complexes, you can easily store these banners without having to worry about tears or wrinkles. PVC flex has matte and gloss options so you can choose the perfect finish for your team's break away banners.
Consider Color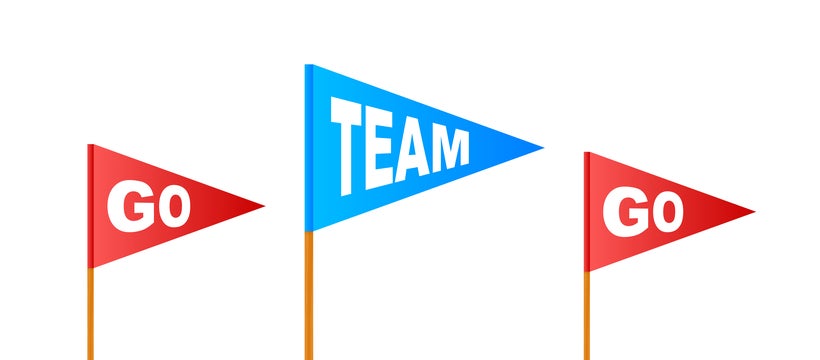 Fire up the crowd and boost team spirit with the right color choices. Desinging your breakaway banners with team colors in mind is a great way to introduce your team. You can print any color combination on a custom banner, so don't feel limited.
Placement Options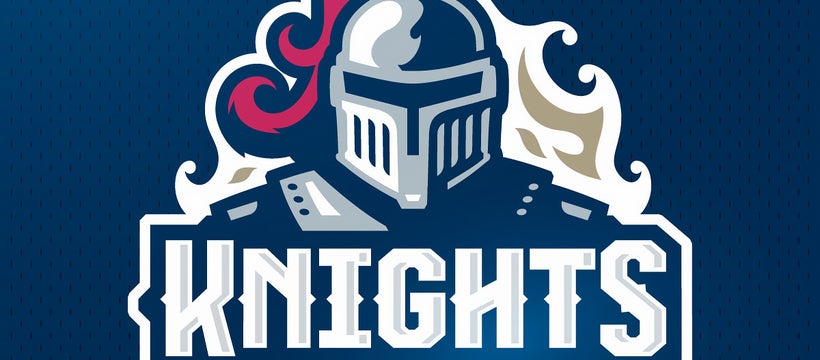 PVC flex breakaway banners are superior to signs made out of paper because they are multi-use and include a Velcro mechanism for the big reveal. When you decide which design template is right for you, consider your team's mascot or logo. Place these items in the center of your banner so when your team steps foot on the field, they will fire up the crowd.
Typically, your team mascot is the largest item printed on your breakaway banner with the team's name printed below it. You can include your town name, school slogan or short messages like Go Knights too. With so many design templates to choose from, it's easy to find the perfect breakaway banner for your team.
When You Need an Eye for Design
If you aren't sure how to design your breakaway banner, you can always hire a designer to bring your vision to life. A designer can help you decide which banner size, font choices, and design layout are right for you. Hiring a designer ensures that your banner brings the best possible representation of your team to each game.
Fun Effects
Announce your team entrance like never before when you add fun effects to your breakaway banners. Side pole pockets make it easy to secure your banner from falling over, so you can focus on the big reveal. For major sporting events like playoffs and championship games, you can place confetti cannons, custom flags or streamers at the sides of your banner poles to hype up the crowd.
When the team runs through, reveal your streamers or confetti for an unexpected surprise. Have your home team's announcer play your fight song or lead crowd cheers to encourage your players before kickoff.
Last Looks
Show your team pride by keeping your banners clean and wrinkle free. While PVC flex material is durable and does not frequently wrinkle, minor creasing may occur with long periods of storage. If you want your breakaway banners to look like new at the start of the season, simply lay them outside on a flat surface. The heat from sun will smooth the material in no time.
Protect your breakaway banner so it will last for many seasons to come. After each big reveal, clean your banner with a cloth and warm, soapy water. Once you've wiped down the dirt and grass from the surface, allow your banner to air dry so it's ready to breakdown after the final whistle blows.
To store your banners, reattach the Velcro pieces and fold the graphics inward to keep them vibrant. Remove side poles and roll up your banner. Next, store the breakaway banners in a cool, dry area away from sun and heat to prevent fading. Keep your banners well-maintained to present your team in the best way possible. These simple steps will protect your banners so you get the most mileage out of your investment.
In Closing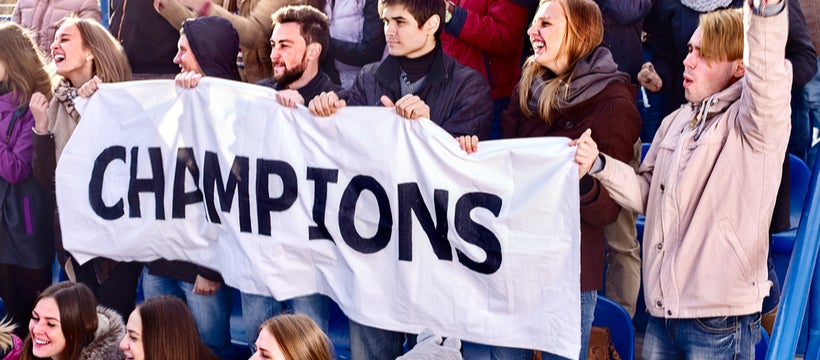 Whether you're designing a breakaway banner for a youth league or a high school team, you can find the perfect-sized banner for your players. Keep your design choices consistent with your team's colors, mascot, and motto and maintain proper care and storage methods. If you need assistance creating your team's banners, there are wonderful online templates or graphic design services that can assist you.
Keep these ideas in mind when you design your football team's breakaway banners so they can make a memorable entrance all season long.