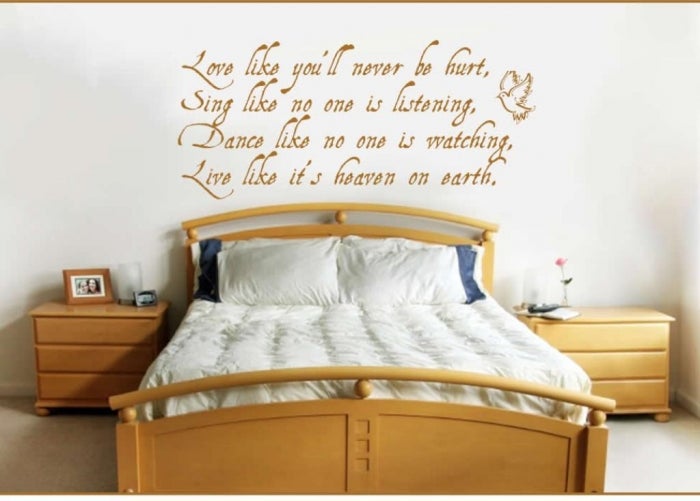 Home is where the heart is. It is important to keep your home cosy and good enough to make your heart happy with it. After a long and hard day's work when you come home, you would definitely need a nice and comfortable decor to help you relax and feel peaceful. It is also important to change the look of your home time to time so as to make it look interesting. According to your mood and the way you feel, you can change the look of your interior and make it look up to date. If you don't want to change the wall paint, you can only get a nice wall fabric which will change the look in minutes without any effort.
Cheap wall fabrics are a great way to spark up your home in the least amount of time with hardly any effort. These are the factors that you need to consider before you buy a wall fabric for your home.
Fabric
One needs to consider the fabric and its quality before getting the wall fabric. Check different fabrics online and also the ones available in stores. It is a good idea to keep these lightweight and make sure they are not of ductile material. It should be durable so that it can last long. You need to wash and dry the wall fabric before you put it up on the display in your home. Adjust the fabric by cutting it to fit the wall by taking care to avoid the extra fabric at the top and the bottom. The fabric should be high quality and you should examine it properly to check if it doesn't have any spots or any wear and tear.
Starch
You can use this to stick the wall fabric to the wall of your home. If you get a good quality starch it will ensure that the wall would not damage and the fabric would also be removed easily as and when required. If you find any wrinkles in between you can even it out with a paint roller.
Hanging
Hanging the wall fabric is very easy as all you need to do is use the right starch and the wall fabric is attached properly. One can use a couple of thumbtacks at the top of the fabric will hold it in place while it dries if you want extra support.
Trimming
It is important to trim the extra edges of the wall fabric in case it is hanging loose. Hold it straight as you cut it slowly on the sides. You can use a box cutter or a sharp pair of scissors.
Besides the factors mentioned above, keep the wall fabric clean and also maintain it. The color of the wall fabric should be well coordinated along with the wall and the interior of the particular room that you have put it on display. This is sure to change the look and feel of your home and give it a new twist without extra effort. To add even more personality to your fabric wall display, consider incorporating a custom backdrop.