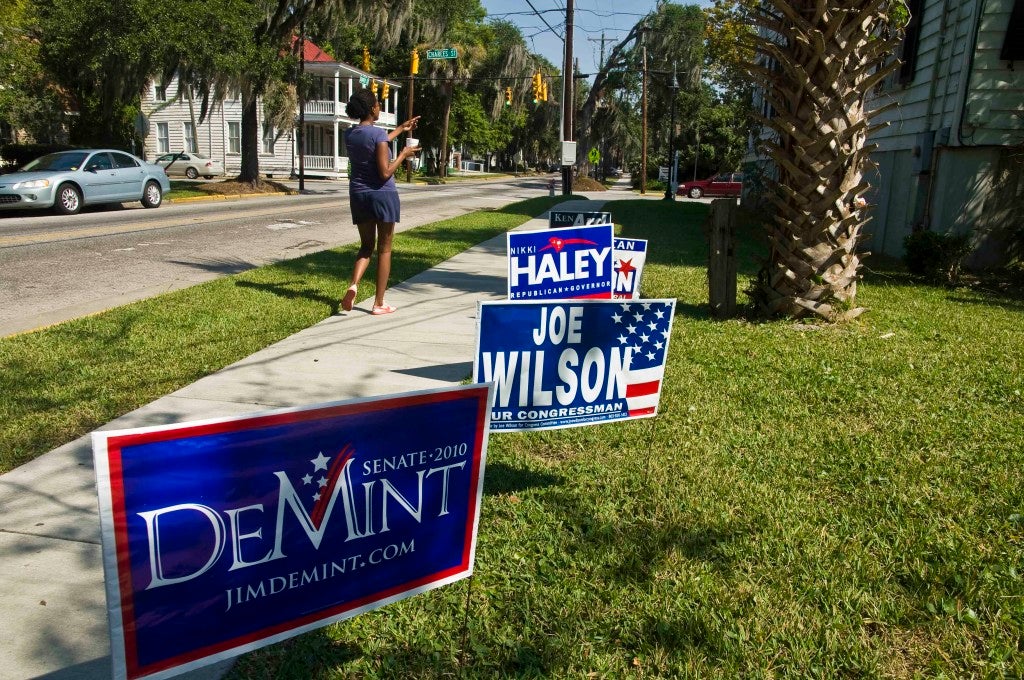 Yard signs are a great way to reach out to people living in your area. They can easily establish name recognition and also garner the attention required in your area. Be it a political party that you are supporting or an attempt to promote a small business. Whether it's in the effort of an election campaign, or it's an attempt to promote a small business, yard signs are the perfect way to hold up your campaign in this world of flooded advertising campaigns. Vinyl banners are the best to have as yard signs.
These cheap vinyl banners are easy to be spotted and also have the best look and feel. Custom vinyl banners put your brand name in the best possible manner and make sure that the message that you are trying to convey gets to the maximum number of people in the least possible time.
Printing vinyl banners is a very easy option which hardly takes time and hence it is the best way to get the most people to notice your banners in the least amount of time. Design vinyl banners online to get the best look and logo and all your information on your banner and get the best look in a jiffy. It is very easy to get the most suitable banners for your business as per your liking. They are the most easy to be made right from choosing the fabric, colors, text and captions.
Get high quality banners at low price and see the effect it has on your business. These banners will not only flourish your business but also make sure that people around your locality would get interested in the same. This will surely fetch you good customers via word of mouth. These banners are the best way to make sure that a large number of people know about the product that you are planning to sell or the election party that you are supporting.
A lot of researches have claimed that when it comes to advertising for political parties, the best way is to make sure that people put up these yard signs as they are the best way to make sure that you reach out to maximum people. This is because people still resort to looking up parties on these yard signs instead of the modern methods like internet polls and other forms of advertising on the social media.
First of all you need to take care of the thing that matters the most. Which is the size and the positioning of your yard. According to this you need to get a suitable yard sign which will suit the yard and also make sure that your banner is clearly visible. Once this is taken care of, you need to make sure that the color combination of the banner is good enough for people to take notice of it. The color of the banner and the captions and the message on it should be readable and should be good enough to be read even from at a distance. If the color is in contrast it will make sure that people are able to read the banner from even at a distance.
The print and the message used in the banner should be good enough to be read from a distance and it should also be good enough to be remembered by people in their minds. The caption should be written in clear and bold letters and it should make sure that people understand the message that you are trying to get through with it. This is a very nice way to make people engaged in the banner.
It is a great idea to also have website addresses, twitter handles, Facebook profiles, etc. on your lawn signs as well.  This will encourage further engagement with your candidate or for your product. This slogan you use on your yard signs should be kept simple and to the point, and also catchy.  This is a great way to enhance your advertising campaign and it will make sure that people get to notice your banner as well as your advertisement registers well in their minds.
So go online today only and design your yard banner. at www.bestofsigns.com