World Environmental Health Day is coming up on September 26th. The International Federation of Environmental Health created this holiday to spread awareness about climate change and inspire action to combat pollution and promote a healthier, cleaner planet. As a business owner, there are steps you can take to honor the day and create greener business operations. Many of these eco-friendly solutions could even save you money.
Use Eco-Friendly Signage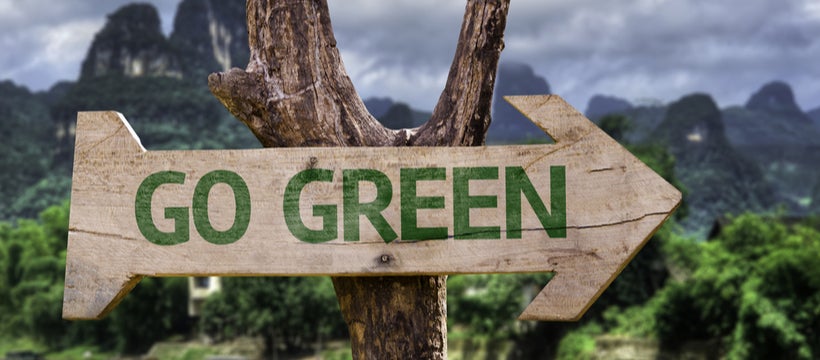 Signage is an advertising staple for brick-and-mortar businesses.  Unfortunately, if you do not buy high-quality products, your signs and banners may end up in a landfill. However, there are steps you can take to purchase sustainable signage. Eco-friendly banners are made from environmentally-friendly materials which are lightweight yet durable. The great news is, these banners are comparable in price to traditional banners making them the best choice for the planet and your budget.
Invest in Lasting Materials
Investing in quality materials upfront ensures you get long-lasting products. If you purchase low-grade marketing materials, these products will not withstand harsh weather and environmental factors. Flimsy materials rip and tear easily meaning you need to frequently replace signs. However, you don't have to sacrifice quality to be eco-friendly. There are plenty of eco-friendly options to boost your brand while going green.
For instance, PVC-free flex material is a lightweight yet durable option fit for indoor and outdoor advertising. This eco-friendly option gives you the same great quality of vinyl signs but is better for the environment. Acrylic signs are another great option for permanent advertising or communications needs. Unlike glass signs, these products are shatter-resistant and long-lasting.
Take Care of Your Products
Properly caring for your products allows you to use these items for a longer period of time. If you take great care of your products, you will be able to reduce waste and save money. It's important to properly train employees to assemble, breakdown, and care for in-store and storefront marketing materials and business items. Find ways to repurpose existing items for multiple uses and opt for plastic-free products and green cleaning solution whenever possible.
Practice Safe Shopping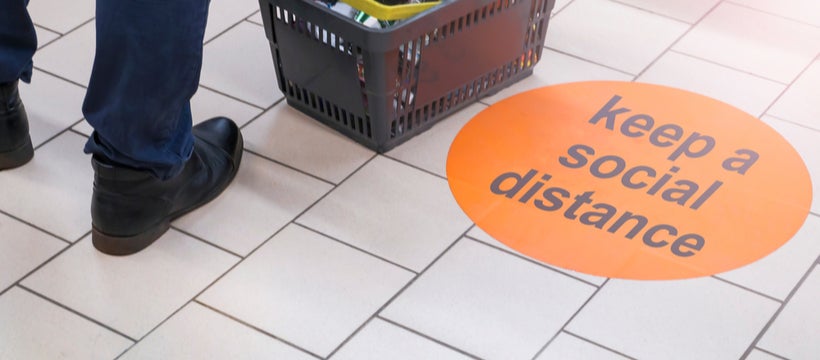 Part of this year's World Environmental Health Day theme focuses on combatting the ongoing COVID-19 pandemic. There are plenty of effective and inexpensive ways your small business can get involved and stop the spread. Sneeze guards are a great addition to high-touch areas like checkout counters and dining rooms. You can encourage safe shopping practices at your store when you use signs, floor decals, and hand sanitizer dispensers to encourage customers and employees to participate in your company's efforts.
Keep Your Storefront Clean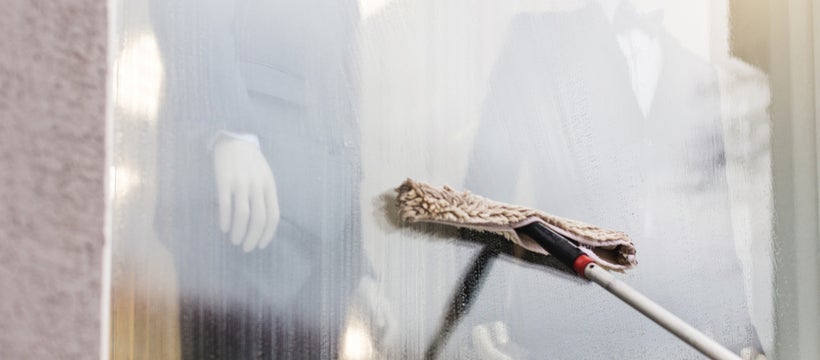 Your storefront says a lot about your business. Keeping your store clean sets the tone for how you want customers and employees to treat your establishment too. Keep store windows clean with green cleaning products and place a recycling bin nearby with a sign that encourages visitors to recycle plastic and paper products.
Get Customers Involved
When you decide to go green, encourage your customers to join you. Host a green-inspired event like cleaning a stream or picking up roadside trash. You can partner with a local environmental organization and incentivize customers to participate with giveaways and special discounts.
As you implement green initiatives into your business operations, communicate these processes to workers and customers. Use signage to show store visitors how they can get involved. For instance, if your business takes donations for old inventory, offer discounts to participating customers. Use pop-up displays to share locally-made, sustainable products with customers and encourage them to make green purchasing decisions.
Reduce, Reuse, Upcycle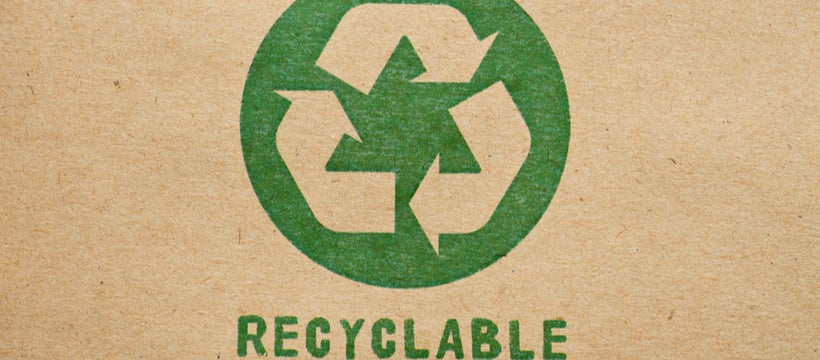 You can adopt the motto reduce, reuse, and upcycle into your business operations. These environmentally-conscious initiatives are great for your bottom line too. For instance, energy-saving light bulbs reduce your carbon footprint and lower your power bill. Minding your thermostat, encouraging customers and employees to reduce plastic and paper waste, and recycling are other ways everyone can support your efforts.
Give Back to Green Causes
Many customers value businesses who care about the environment. Share your support for green causes with eco-friendly banners that show which products are sustainable. Share the ways your company supports green initiatives with your customers and partner with non-profits focused on green impact and climate change. You can offer a percentage night and give a portion of proceeds to the eco-friendly organization of your choice.
In Conclusion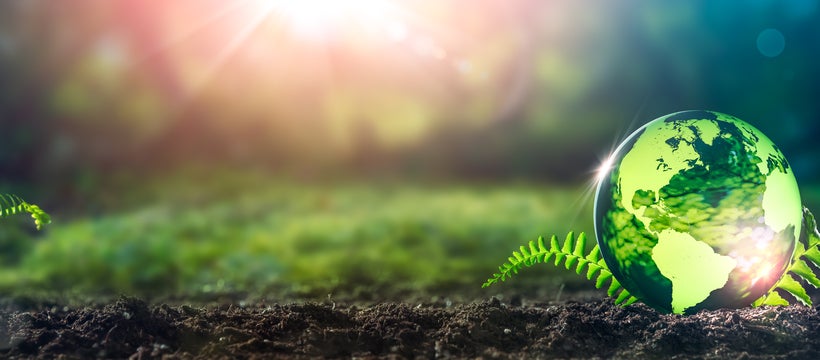 World Environmental Health Day is a wonderful reminder to treat the planet and each other with respect. No matter how small your business is, there are steps you can take to reduce your company's carbon footprint and make a positive impact on the planet. These steps are eco-friendly and budget-friendly making them a win-win for the planet and your bottom line.