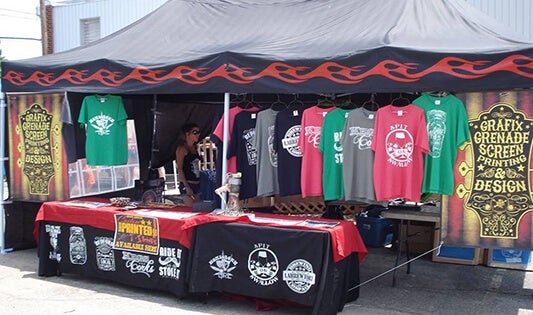 Trade shows usually have center pieces. Table covers are pieces of cloth that are used to cover the folding table that is the center piece of trade show displays. Unlike table cloths used at home, these covers are designed to reach all the way to the floor, which ensures that the table legs are covered. These are made with different materials and usually don't have strains and wrinkles making them look elegant.  These are available in all the sizes so you can easily use them for any kind of table that you wish to. These table covers for trade show are custom table covers which is the best way to get the best for your promotional activities.
Brightly colors trade show table covers can greatly improve your company's display at a trade show as it is sure to garner attention. Trade shows are events with fierce competition and hence it is important to stand out. Though there are going to be products similar to yours, it is mandatory that yours stand out in the best possible manner.
When selecting the color for your table cover, you need to make sure they complement the overall design of your booth. The banners and the signage displayed in your booth should also have designs and colors the same as your table cover. This will make sure that the theme for your booth is set, which always works best with your audience. If your logo incorporates both neutral and bright hues, consider opting for the brighter color as it will make more heads turn. One can also get the table covers customized in different ways which is a great way to add a personal touch to your booth during trade shows.
Make sure your table covers are durable and able to withstand the weather effects. They may be basic but they should have the right material to truly outshine the other models in the competitor's booth and strike a chord with the customers. Look for a fabric that is light weight and allows the air to flow, but is still durable.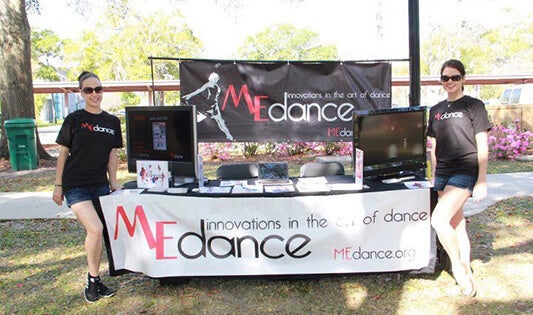 There are banner printing companies which actually make this simpler for you as they can make you customized table covers for your trade show displays. You need to plan a little ahead and get the table covers which would look in sync with your other banner displays and hence have a great one at that!
The table cover has advantages. It looks classy and it also attracts attention as it is usually in the center of the booth. The beauty and functionality of the table cover should be maintained by keeping it free of spills, stains and damage. They also take care to protect the table hence they are your best investment both the ways! They are available in most sizes and one can easily get them customized hence they are the best for you.
Here are some types of table covers you can use,
Basic vinyl – Basic vinyl table covers are available in multiple color options. Providing protection for the delicate fabric of the table surface from drink spills, leaking water and pet hair, these are the best for anything.
Heavy vinyl – If the trade show is at a dusty place this one is a good option.
Cloth – While cloth table covers don't offer as much protection as vinyl, they do provide a more aesthetic presentation. Typical fabrics include crushed velvet, suede and satin type material that add a luxurious element. Cloth table covers are available in many different colors to suit your palette and can also feature pool-themed patterns which can also be customized.
Leather/Leatherette – These table covers are those fashioned from leather and leatherette materials. Featuring both durability and good looks, leather style pool table covers look the best in almost any setting.
Table covers are also a great option for your patio tables or the one in the living room of your home. They are very essential if you entertain a lot of guests and they are the best bet to have in your yard during monsoons so as to protect your table.