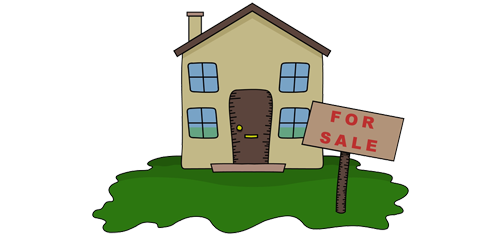 Home is where the heart is. We all love coming back to our house and relaxing after a long day at work or a trip. Well, why not utilize the yard of your house to show something that you believe in? I am talking about yard signs. They are the best to put up a caption or two and even advertise a product you are selling or maybe your business or company.
It will surely be noticed by your neighbours and also the people who come to see you at your place. Cheap yard signs are the best way to advertise about even real estate. These are basically custom yard signs hence you can easily customize them as they need. There are also reflective yard signs which are visible at night too.
Reflective yard signs are very important as they are visible even in the dark during winters. Winters are extremely foggy in some areas and hence it is important that the signs are visible that time as well. It is important that the yard signs are visible all-round the year as more the visibility, more the traffic and more the traffic more the business… which means more profit.
Yards are the best place to advertise due to many reasons:
As you are around mostly, you can keep an eye on the yard sign. You can check how it looks and what kind of response it is getting by people. You can correct it if it falls off or wears off.
If someone is really interested in your product and you happen to be around, they can ask you what is it about and also have a chat over the same.
You can utilize your extra yard space in a nice way.
If you rent out your yard space for yard sings to other businesses, you can even earn from the same.
You need to take care of the designing of the yard signs before you go about with putting them up in your yards. They need to make sure that the designs and also the look and feel of the website is good and makes an appeal to the people who have a look at it. This is important if you want to truly convey your message in the best possible manner. It will make sure that people understand the message that you are trying to convey. These are the pointers that one should be careful about while making yard signs.
Make sure that your banner signs are the best in the market. Now, one can even Design Yard Signs Online and put them up in their yards. The yards should have the best printing material, quality and also the best printing quality.
Also, the banners should have good color design. The font should be darker and the background lighter, or vice versa. One should make sure that both don't merge in together so that the all over design looks attractive.
The font used should be readable even from a distance so that people can understand the yard signs message. If you have used very good advertising and effects but if you haven't chosen a good and readable font, all your advertising money would go waste.
Make sure that people can relate to your advertisement. It should prove the point you are trying to make in a subtle way rather than making it look very elaborate.
A good design means a good product. Your advertisement will reflect your product and the message you want to convey to the people. So make sure that the design is a good one.
The yard sign should have the important contact details of the people who are involved with your product. If someone is more interested in the product and wants to know more about it, they can give a ring and get the product from your shop. But also make sure that only the most important product details are given so that the people don't get confused.
Yard signs are the best way to reach out to your target audience in the most cost effective and easy manner; so make sure you get one for your business. at www.bestofsigns.com