As the global pandemic forces schools across the country to increase their safety efforts, you'll need to be adequately prepared with preventative measures for the impending school year. Safely opening schools has become a top concern of educators, parents, and government health officials. Safety training and education are crucial factors to implement before opening, but schools will need to remain vigilant and follow the best Covid-19 prevention practices as the virtual schooling era ends.
Safety By the Numbers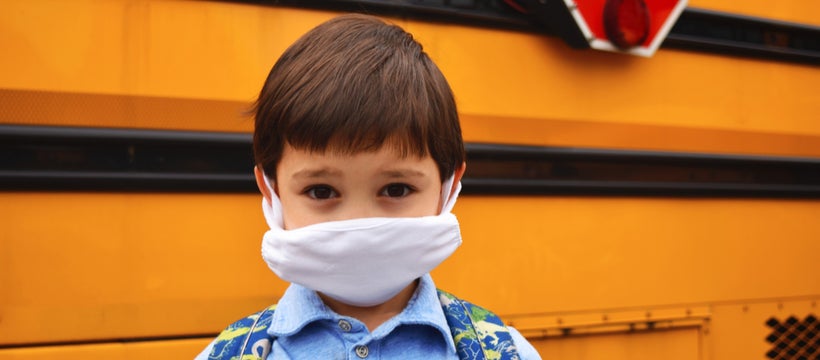 There are more than 50.8 million public school students across the United States. The sheer number of students means safety can be a challenge. The spread of coronavirus is increasing and may continue to fluctuate through this school year. The need for signs and banners in schools as an added layer of protection has become a necessary precaution. Signs and graphics are well-suited for this task as they draw attention to themselves and can be outfitted with critical safety information.
Safety signs and banners play an important role in the safety of schools and help you and your staff create a safer environment conducive to education. COVID-19 has forced people of all ages to take an increased interest in safety and personal hygiene, so naturally signs and banner can be used to reinforce these new practices.
Here's how your school can utilize safety signs and safety supplies on your campus:
Partition Walls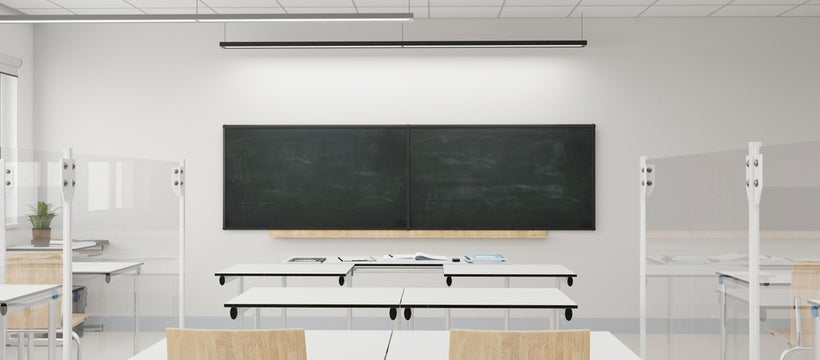 Social distancing is important and still recommend for reducing the chances of spreading the virus. Add barriers or partitions to enable collaboration without endangering student health. These safety screens are made with clear acrylic material, which prevent germs from spreading without obstructing sightlines. You can add them around teacher desks, common areas, between cafeteria tables, or across reception counters.
Safety screens placed around the classrooms can help keep students protected from airborne particles. Additionally, safety screens can be placed around student desks to help prevent the spread of the virus among the student body. It is very important to add these sneeze guards in common areas like cafeterias or faculty lounges, as these are places where people need to remove their masks.
Restroom Signs & Hand Sanitizer Stations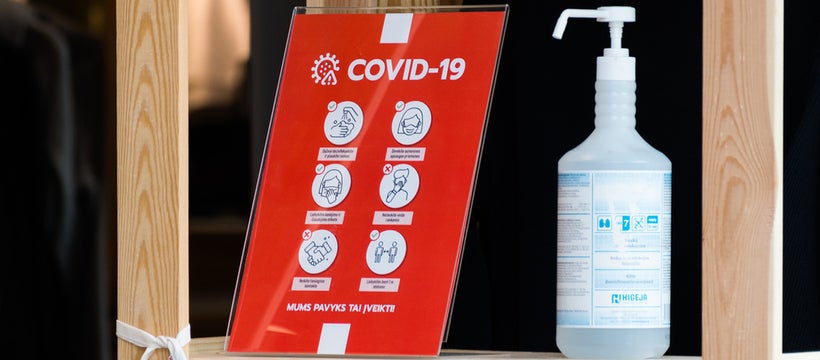 As the Centers for Disease Control and Prevention (CDC) stresses the importance of proper handwashing, it may be time for you to include it in your schools' routine. You can install signs and graphics in the schools' bathroom that explain proper handwashing techniques.
Handwashing signs can be installed near bathroom counters and mirrors to reinforce best handwashing practices. Hand sanitizer stations are another important addition for the schools. These stations dispense hand sanitizer for students and staff to help reduce the spread of germs on high-touch surfaces.
You can install custom banners around the hand sanitizer stations to draw attention to them and remind students to use them regularly. The stations are free-standing and can be installed throughout the school, such as in the cafeteria, throughout the lobby, and inside classrooms.
Vinyl Banners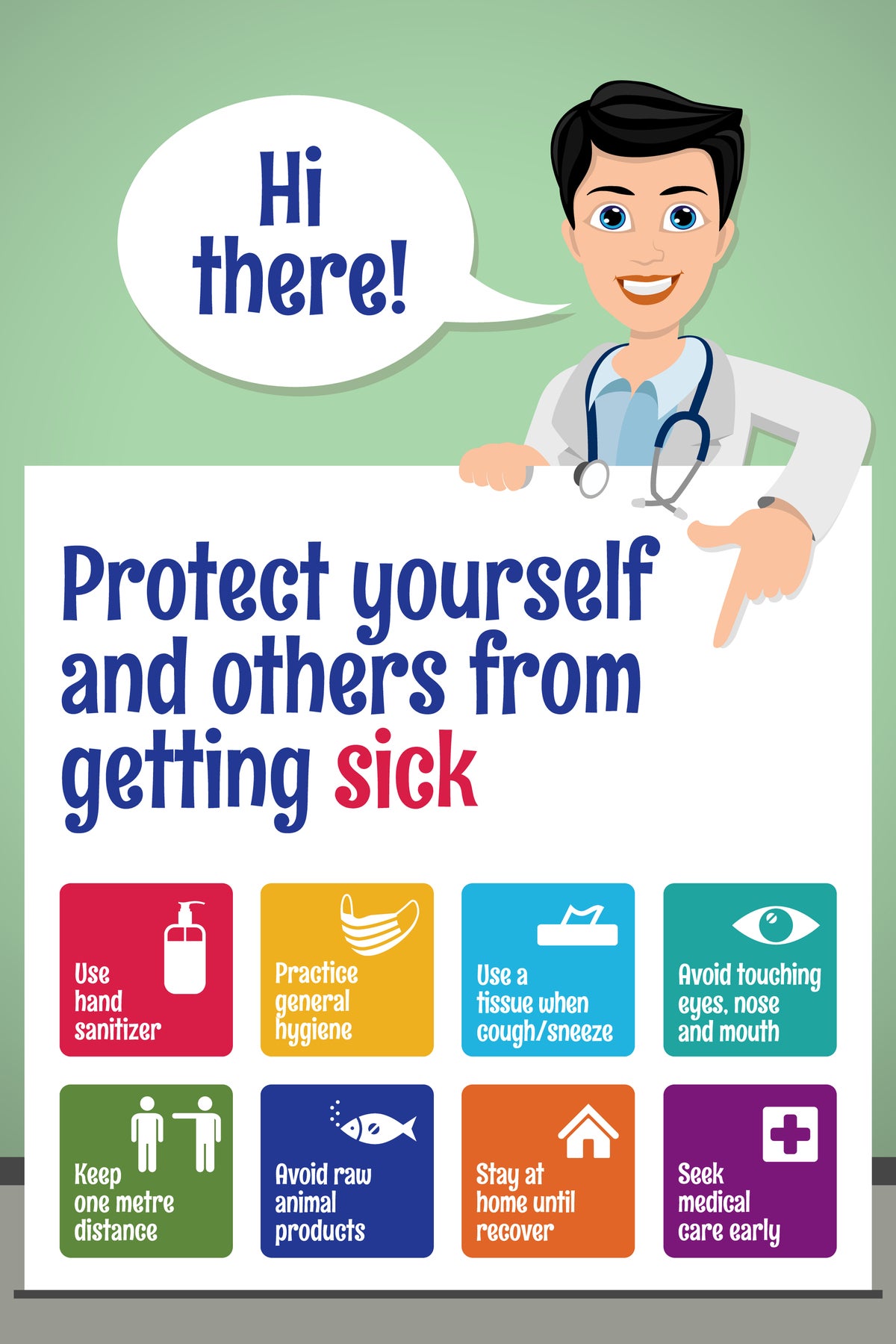 Vinyl banners are weather resistant and can be hung outdoors at your school's entrances and other relevant locations to grab students' attention. Since the banners are so eye-catching, they can be excellent for displaying safety information, such as reminders to socially distance and put on a mask before entering the school.
These banners can also have school graphics and imagery to help raise school spirit and send safety messages to your student body.
Entrance Banner Stands

You can place banner stands close to the entrance of your school or in front of your classrooms. Choose specific graphics describing safety practices or more general information encouraging students to take the safety protocols seriously.
Since these banners come in a lightweight package, you can move them around easily and place them in new locations as needed.
Social Distancing Signs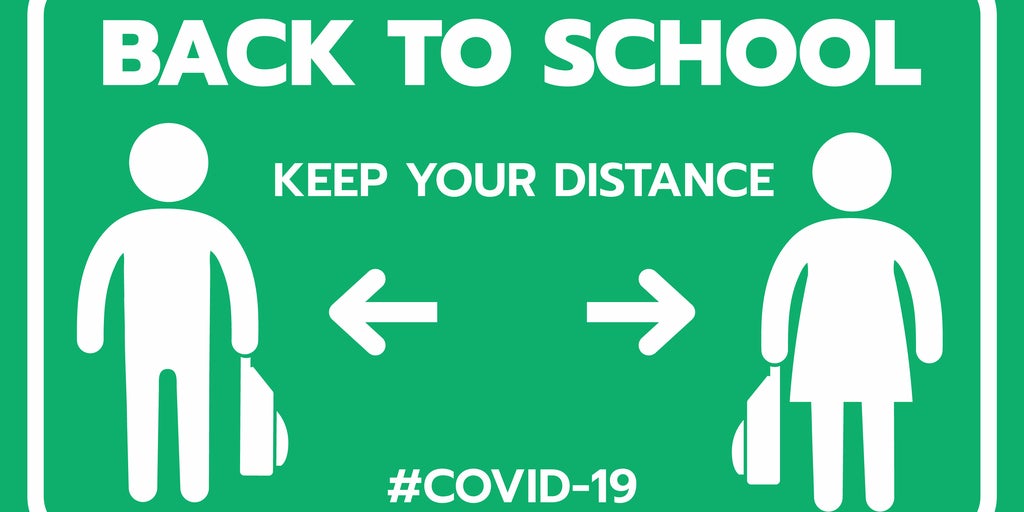 Any school planning to reopen needs to take active steps to remind students about the importance of social distancing. Social distancing signs and graphics help to address these concerns by reminding students to stay 6 feet apart. These signs can even provide students with a visual representation of how far they should be standing from one another.
Customizable Floor Decals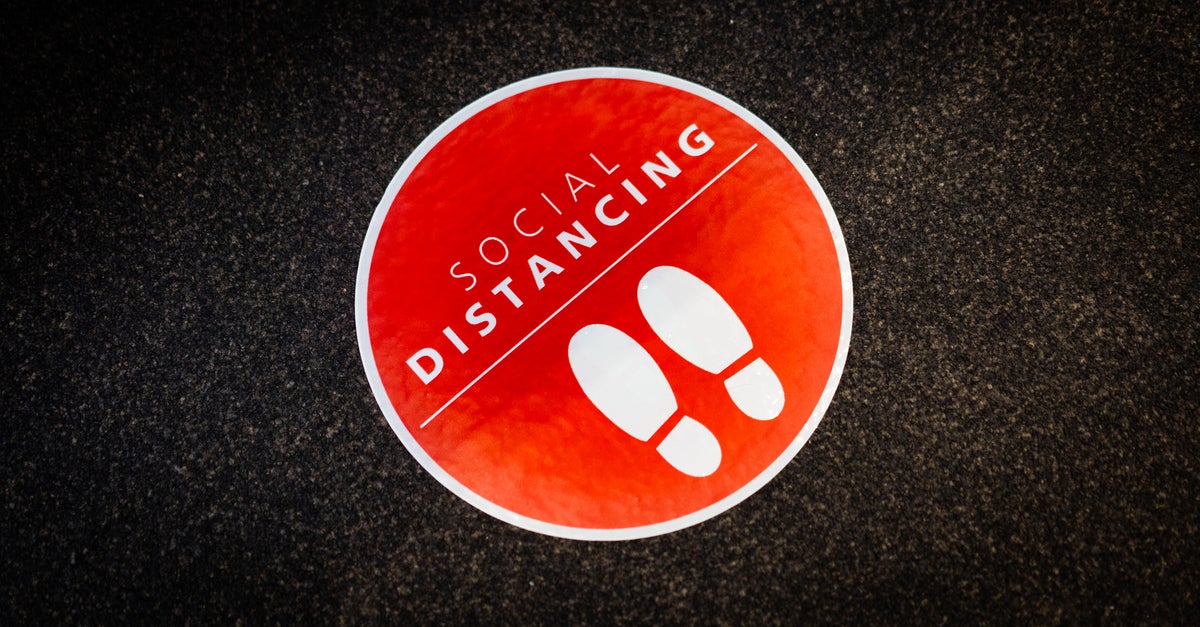 These are some of the most popular types of social distancing signage, as they excel at displaying proper social distancing protocols and feature eye-catching designs. They're often installed in cafeterias to showcase where students should be standing as they wait for their food. You can also place these decals throughout your school's hallways and stairwells, reminding students to maintain distance as they go to and from classes.
Parking Lot Signs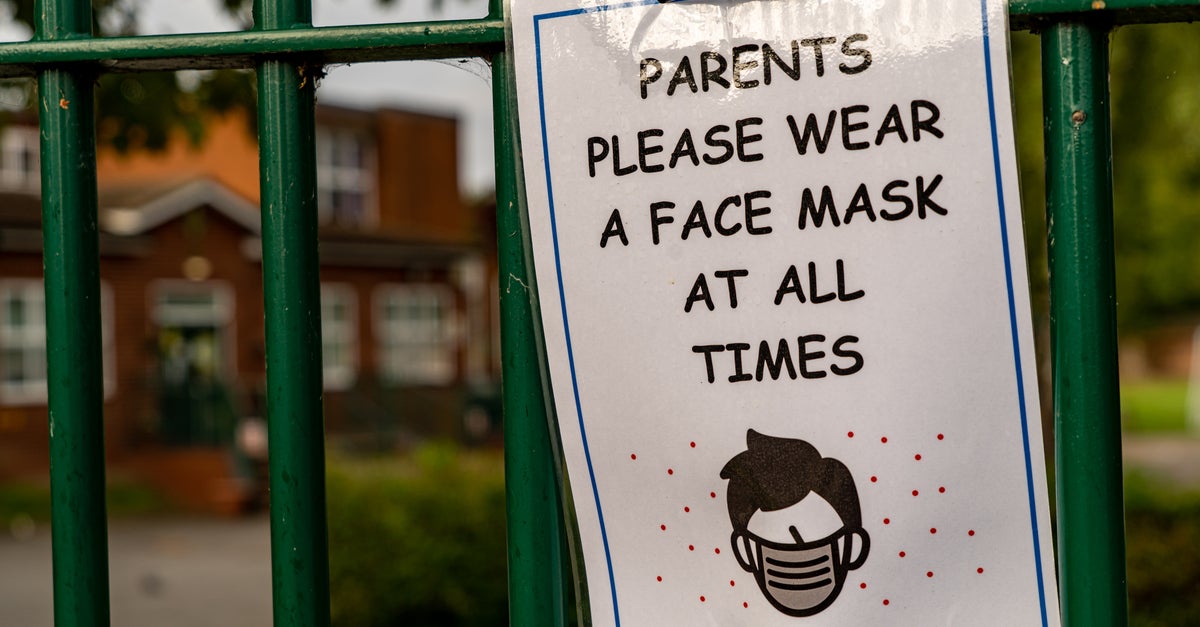 Many students, parents, staff, and teachers drive to school each day. If your school wants to keep people more spaced out in the parking lot or have students and faculty entirely separated, parking lot signs can be a great addition. These signs ensure people know where their appropriate parking lot is and how far they need to park from one another.
Additionally, parking lot signage is also important if you have specific entrances for different grades, teachers, and staff members. These signs can guide people to the parking lot closest to their designated entrance areas.
Parking lot signs can also remind parents to stay at a certain distance while dropping off or picking up children. For temporary parking lot signage, you may want to select A-frames as they can be easily moved around based on your needs. If you want something more permanent, large outdoor signs might be a better option.
Final Thoughts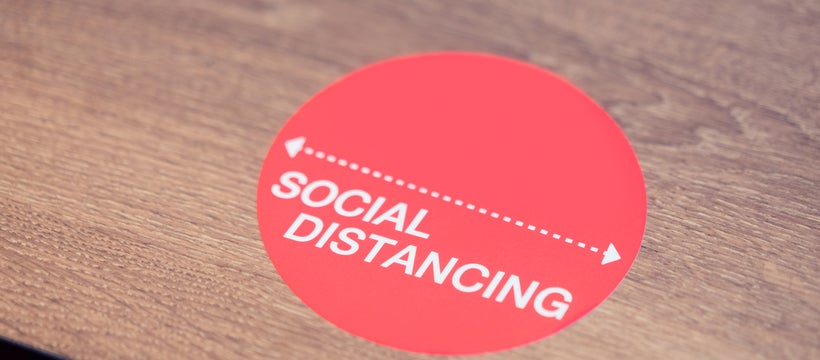 Having Covid-19 signage around schools is critical for safety. As more schools begin to hold classes in-person rather than remotely, keeping students and teachers distanced and informed on safety procedures is crucial.
Covid-19 signs and graphics help accomplish these goals by displaying information about the best practices for preventing coronavirus spread. Whether you want to promote the use of hand sanitizers, remind students to wear masks, or showcase proper social distancing guidelines, Covid-19 signage can help you meet all these safety goals.