Banner stands are a great addition to your trade show and your exhibitions as they can be the best for your banners to look more eyes pleasing as well as fetching. Banner stand not only hold the banner and make it look good, but also attract people to your booth in the trade show.
You can even have a banner display near the entrance of the event with the permission of the organizers telling them about the booth that you have and its information. This will be very helpful and have the people take notice of your advertisement and the stall.
These days all around the market place there are numerous signs showcasing special discounts and other promotions for a lot of people. Be it welcome banners on the front of your office or some banners talking about the auction or other things in a hall, they are surely very effective.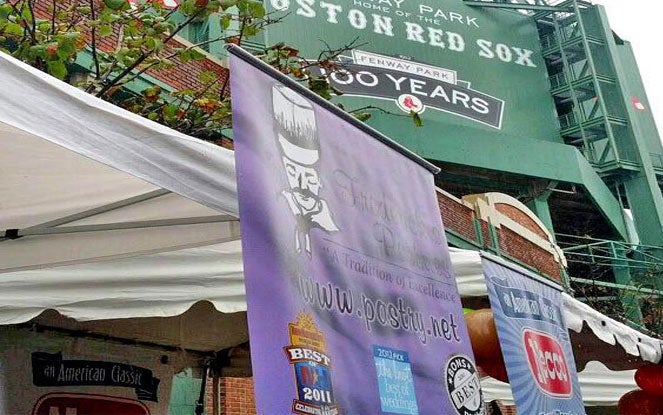 Signage next to the register or area where customers check-out, are essential to any retail store or restaurant as it encourages last-minute purchases which is basically very luring to a shoppers psyche. There are a lot of different ways to use your banner stands in the most effective way during tradeshows, exhibitions and even auctions. Let's discuss some of the methods in which they can be used and how they can garner attention to get you more number of sales…
The good old retractable banners
These are the most used banners simply because of their usability. They can be easily folded and kept away once they are used which makes them reusable over years. They are sturdy and made nicely which holds your banner in the best way possible. They can be set up or taken down in simply a matter of minutes. They are the easiest to put up and hence they are the most used banners all over the world. Put them in your trade-show or in front of your cafe and they will look the best and will even attract the attention of your target audience.
Curved table top banner stands
Curved table display has a unique shape which will instantly draw the customer's eye to the banner display and it will be very effective. It has an expandable frame which is easy to set up and a laminated poster which wraps around the front and sides of the hardware making it look neat and professional. The subtle curved design is visually interesting and has a large size also. The large size ensures that the banner display gets the most attention. Use them and see for yourself the magic it creates.
X-Frame banner stands
X-frame table top displays are the most cost effective and easy to set up too. They are lightweight and resemble a tripod making it easy to attach a vinyl banner on the same. The printed banner which is to be attached on the X-Frame has grommets in each corner which makes it simple to regularly change out your featured promotion time to time. The size of this banner display is ideal for all types of exhibitions and promotions.
Fabric pop up banner stands
Fabric pop up banners is the best buy one can have and they are the coolest banner stands one can have. These tend to showcase intensely vibrant graphics and hence they immediately attract attention. The lightweight aluminium frame which comes with these banners is collapsible and features a fabric banner attached with Velcro to the front of the stand which makes it very alluring. These banners can be easily set up and takes only a little time for the same.
With different sizes this banner comes in one can effectively broadcast their message at the register of your store. The frame that the banner comes with is also a good one and depending on the layout of your artwork it can be put up vertically or horizontally. The impressive dye sublimation heat press printing is long-lasting and makes the graphics look brilliant. If you have to move the graphics from time to time or move them on a regular basis, this is the correct banner stand to have.
Buy any of these banner stands as suiting your requirement and see the effect for yourself!