Banner stands are very useful for those who want to invest in a little more than usual for their advertising campaign. It is very important to not only advertise but also have a lot of apps for making the advertisement look catchy and attractive.
Banner stands are a useful asset to you as an exhibitor as they help to get more people to notice your advertisement. Banner stand is likely to be your first visual contact with your potential customer at an exhibition or trade show so make sure that it is worth the effort that you put in your advertising campaign.
It is important to pick up the best banner stand for your business so that it can help you attract more number of people to your advertisement. If you have decided to have one for your business, why not get the best one? So make sure that you do a little research before you get the banner stand of your choice.
There are many cheap banner stands which cut corners on more than just the stand itself.  All graphic panels, whichever model you choose, are printed photographically, rather than using an inkjet machine. All banner stand graphics are all supplied with a scratch resistant & UV protective laminate for extra durability which make them last longer.  You can use and reuse them again and again and hence it is very easy to move them from one place to another without much trouble.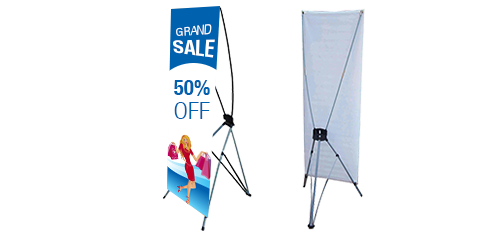 Before you set about getting the banner of your choice it is very important that you know the place and the area in which the banner is supposed to be kept in well in advance. Only after you know that well you can have an idea about the other changes that you need to make and hence you are sure to get the best banner stand which will turn the maximum heads in the market or the exhibition.
While you are designing your banner stand you need to keep only the minimal things on board. This is true for all the banners seen at exhibitions and malls. People do not have time at exhibitions to stand and read everything on you banner stand so make sure that you include only that information that is absolutely needed.
Get your message across in as few words as possible so that it is catchy as well as registered in your target audiences minds. Use a few bullet points to get your main messages across if needed. This will certainly help a lot as people get bored reading long and mundane information.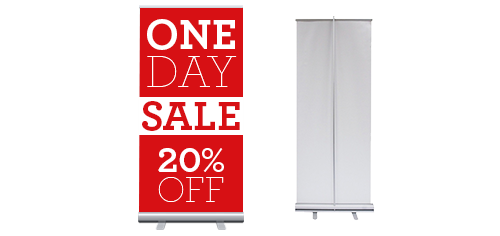 A slogan or a word which will take the people into confidence and will make them realize the use of the product that you are selling will surely help a great deal. It is going to take a little effort and time for you to come up with the best of the information and slogan for the banners but doing it right will surely attract eye balls.
Place your most important content at the top of your banner stand design, which will be roughly at eye level and will be the first thing that people see. Use your company strap line for the most important message.
If you plan to use an image make it relevant and of professional quality. Don't use an image grabbed from any website, as it will be too low in quality to be enlarged and used on your banner stand graphics which will make it look blurred. There are many image libraries on the web where you can purchase generic photography which might be applicable to your products or services hence make sure you look properly and then choose the right type of product as it will make your banner stand look the best. With regard to colours used in your banner stand design, make it stand out, but also make sure your banner stand needs to be in keeping with your logo, branding and colours to compliment what you already have. It should be used as an aid to help people remember your brand and the message that you are trying to put across.
Once you keep these points in mind you are sure to get the best banner stand amongst all your competitors.