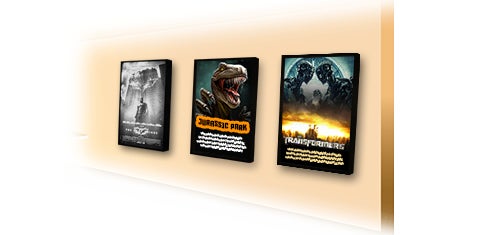 Backlit films for advertising are not only affordable but also attractive as they are easily available and can be adjusted to the banner as per your convenience. An ad campaign is the best way to reach out to your targeted audience in the least possible time and budget. The most amazing product of the advertising campaign is a backlit film for the banners so that they can be marketed as efficiently at night as well as day.
They need to be the best and hence if you are spending a good deal on having the advertisements, why not have backlit banners for the night as well? They are affordable as these cheap backlit films are all you need to spark them up at night as well as day.
Utilize Backlit Films According to your Advertisement
Best of Signs helps you get the best backlit signs for your advertisement according to your requirement. We help you get the most wonderfully designed banners that would attract people as they would not only be attractive but also garner attention from people. They are the most cost affordable and wonderfully designed banners, made as per your requirement.
We even customize outdoor backlit film in overhead signs, menu boards, light boxes and POP retail displays. The best part about these Backlit Films is that they grab attention from people very quickly. They are the most efficient to hold one's attention and to propagate your business and products in the fastest possible manner.
We have a lot of clients who have different requirements for their banners and the most in demand these days is the backlit films. They are used widely as they can be used to advertise during the day as well as night. They are easy to be installed and last really long. They are durable and the easiest to be printed. These are surely going to light up the sales for your advertising campaign and hence getting a backlit banner is a must for an ad campaign. Invest in these to make sure that you have a lot of people interested in your banner. Best Of Signs helps you customize these backlit banners as per your choice which will help you a great deal for your business. Their look and effect make sure that you have a number of people interested in your product.
Ad campaign should reach out to people 24/7 to have the maximum impact so that you can have the number of people interested in your product. As a result, make sure that you get this to highlight your business in the night as well. This will help you get a larger client base and will let people know about your business and also attract a new base of clients. They are the best to be launched and they are the most attractive as well. Our expert team at Best Of Signs helps you get the most amazing solution for all your banner requirements. You imagine, and we make it happen.   So all you need to do is log in to our website and we take care of the rest.