Signage is one of the most important marketing strategies for local businesses, as it can be used for both branding and advertising. When shoppers go outdoors with the intent of just looking around, a well-placed and attractive sign for your business can convince them to come in and check out your store. If they are in a hurry, an eye-catching sign will create a lasting impression in the customer's mind. This means they now know your store exists and they will visit when they are looking for the particular goods or services that you sell.
All Day, All Night

Outdoor signs can offer a level of professionalism that is often missing from the more generic signs that are placed inside a window or door. For most businesses, an outdoor sign is one of the primary forms of advertising to their local audience. Outdoor signs ensure that your business information is readily on display for everyone to see. This 24/7 promotion helps to increase traffic in your store.
About The Numbers

The outdoor sign of a business is one of the best opportunities that a company has to grow its brand. It's one of the most visible pieces of marketing you will ever invest in for your organization.
According to research, about 76% of people say that they have entered a business based on the business's sign alone. While over 50% of people stated that a storefront with a bad quality sign, typos in the sign, etc. stopped them from entering the store. This means a striking business sign can turn local residents into new customers.
The vast majority of the customer base of local businesses lives within a five-mile radius of its location. This means a person living in the local neighborhood passes a business 50-60 times a month if the place is in the path of their commute. A well-designed sign can bring in these types of potential customers as impulse shoppers. They may not be intending to go in a particular store, but they stop in simply because they saw the sign and it reminded them that they needed something. Or perhaps they just want to go in because of an inviting sign. Either way, the design of your sign can affect how profitable a business is in the long run.
Types of Custom Signs
There are different types of signs you can use to increase awareness about your brand and bring in revenue. Here's a rundown of different types of signage so you can choose the one that most suits your requirements.
Storefront Signs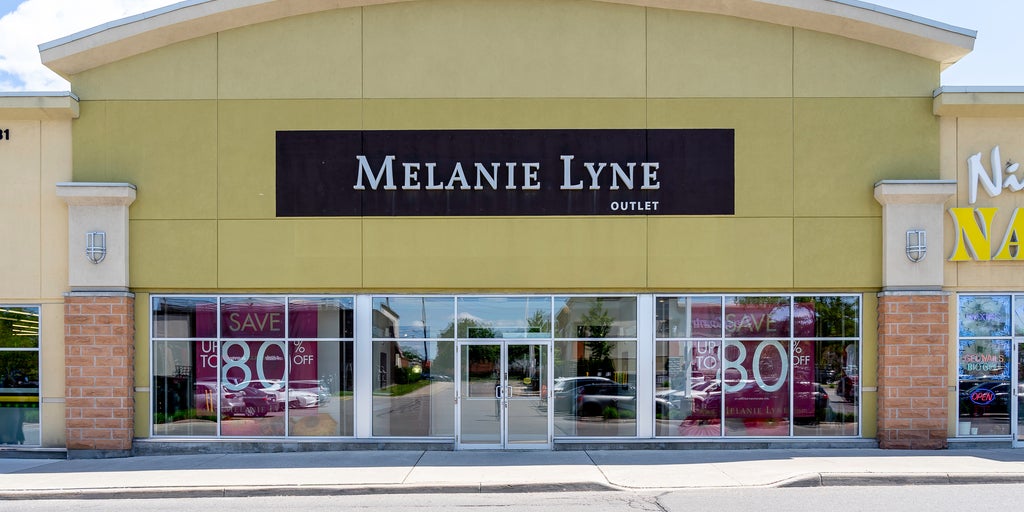 An attractive storefront sign can help you make a good first impression. If you are short on cash and can afford only one custom sign – go for a storefront sign. Storefront signage is usually the first thing that a potential customer notices about your business. A professionally designed and attractive storefront sign will drive traffic to your door and compel customers to enter.
Make sure that your custom sign displays your name and clearly tells your customers what you do. If your business name doesn't clearly identify what type of business you are, then you can also incorporate images and logos to make it clearer.
Street & Yard Signs

If your business is set back from the road or if your building is blocked by a parking lot or other obstruction, then installing a yard sign or a street sign to inform people about your business location is a great idea.
Street signs are placed at the side of the road or at the beginning of the entrance of your business to alert passing traffic of your location. You can also opt for a yard sign if you run a home business. Place the yard sign in your yard to let people know that you are in business.
Vehicle Graphics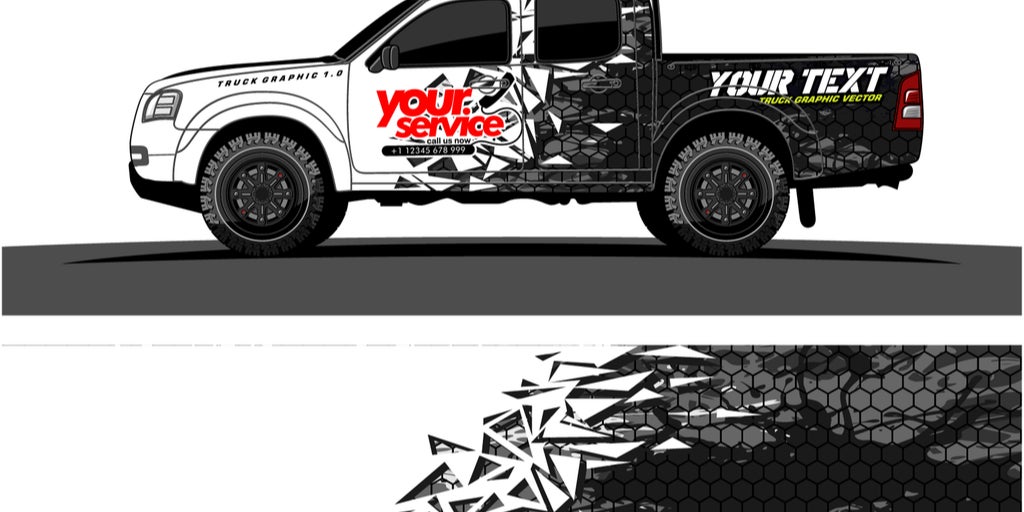 Vehicle graphics are a form of company signage that gives you a great mobile advertisement opportunity. Use your company vehicles to market your services everywhere you go with custom vehicle graphics.
Vehicle graphics are an effective form of mobile advertising that can range from simply having your business name and contact information on the side of your vehicle, to an extremely eye-catching graphic that takes up a large portion of the car body with complete contact information and slogans of your business.
Banners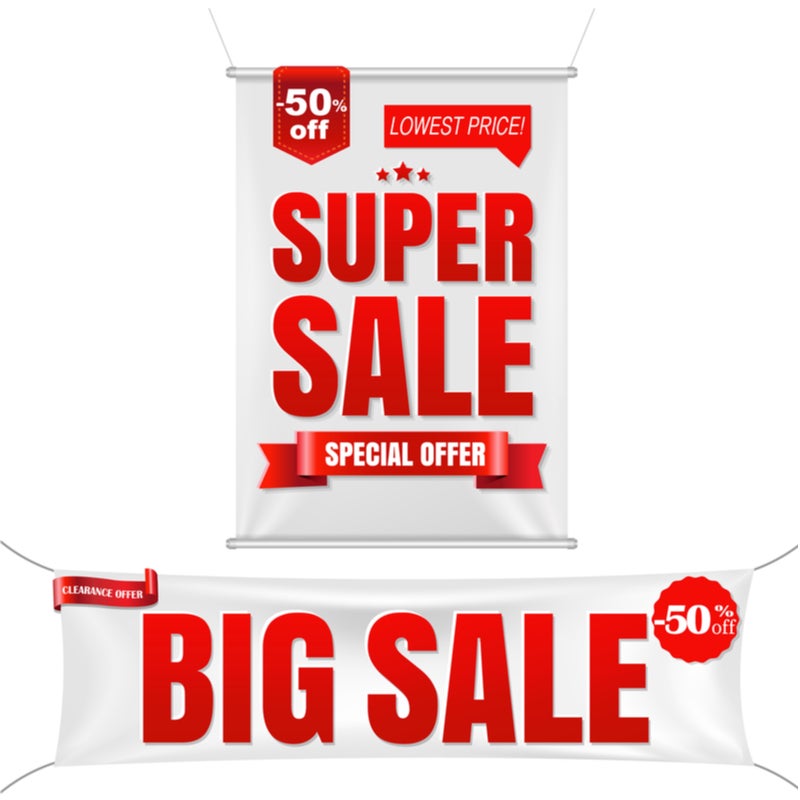 Convenient, portable, and reusable, this cost-efficient sign solution is great for advertising your business. They can be hung across or down the facade of your building, across a road, in the parking lot, or inside your store. You can choose to have your banner horizontally or vertically aligned and they can also be freestanding with their own stand.
Banners can be used to announce upcoming events, sales, discount offers, celebrate festivals in your store, and much more. Customize the size of your banners based on your exact needs and they can be used both indoors and outdoors.
3D Signs & Letters

Letter signs are one of the most popular advertising displays for outdoor signs. This type of outdoor sign lets you present a very succinct yet stylish look for your business front. 3D letter signs usually focus on the name of the business with its logo.
They give you plenty of creative freedom to bring your sign ideas to life. You can choose from endless shapes, fonts, colors, and dimensions. You should aim to harmonize your interior and exterior while staying loyal to your image but don't be afraid to personalize your signs.
Benefits of Using Custom Signs for Your Business
Regardless of which type of sign you choose to fit your purpose, there are numerous benefits to using them. Some of them are:
Makes Your Business Stand Out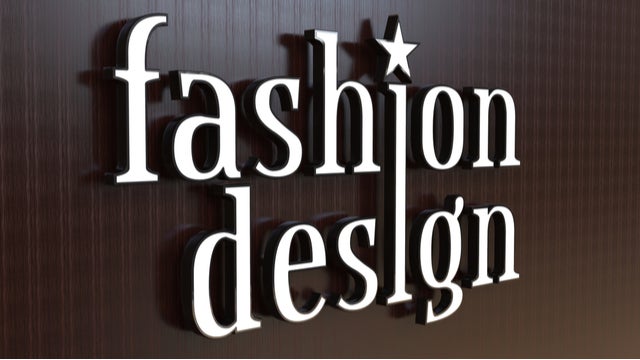 Business owners who are trying to establish an edge over their competitors should invest in outdoor signs. By creatively designing signs that are strategically placed around your store's neighborhood, you can garner the attention of the buyers and make your business stand out from the crowd.
Silent Salesperson
When it comes to your business's branding and advertising, signages are like salespersons, silently guiding your consumers.Indoor signs help customers navigate through the products. While outdoor signs help differentiate your business from the masses. Even in this digitally driven world, many still consider outdoor signs as the primary link between the company and consumers.
Builds Brand Image

A signboard is the first thing people see while passing by a store or any business. People can make a lot about a company only by its board. In fact, it wouldn't be wrong to say that signboards give the first impression of a business and play a huge role in enticing people to step inside your store.
A thoughtfully designed signboard placed in high traffic areas doesn't just increase a business's visibility; it also creates its persona. If you are looking to set a strong and positive foothold in a market, investing in outdoor signages and store boards can be a great start.
24/7 Visibility
An outdoor sign promotes your brand 24X7 without ever taking a break or going on a holiday. They are a marketing tool worth investing in as they require little to no maintenance and promote your business year-round.
Resonates with the Brand

Outdoor signage and boards are the windows of a brand. They reflect the brand's philosophy, its vision, and ideology. Signage also comes in handy in displaying a brand's standards to its consumers.
Simply put, business signboards are an apt tool to convey a brand's messages and portray its uniqueness to the masses. A well-maintained signboard can catch the attention of more people and represent the brand promise in front of them.
Cost-Effective Marketing Solution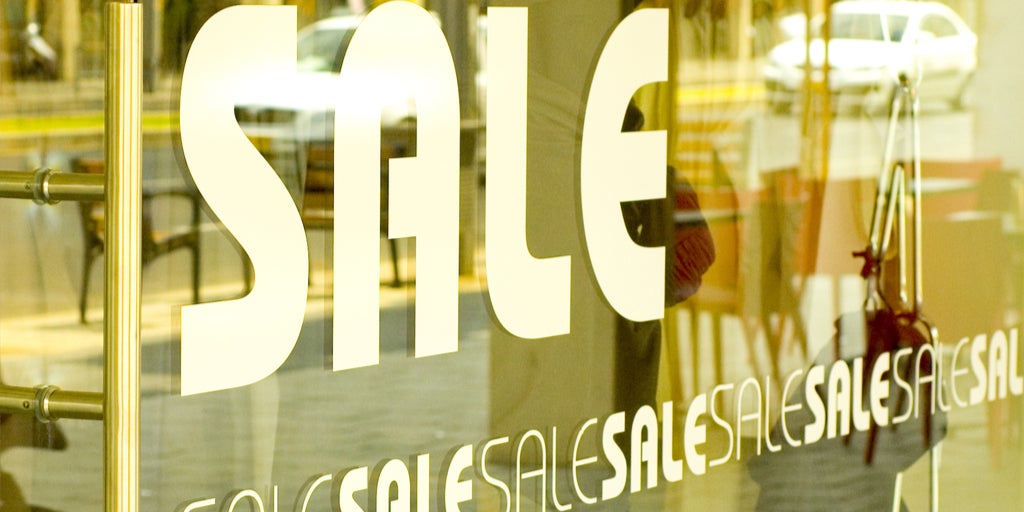 Outdoor signs are efficient at branding as well as cost-effective when compared to other means of advertisement. This makes them a significant advertising investment for small and mid-sized businesses.
Final Thoughts
Banners and outdoor signs are more than mere business displays. They are one of the most crucial components of marketing and advertising. Most businesses use outdoor signage and signs as a marketing strategy to establish their brand as a trustworthy and credible source.
Outdoor signage is effective in reaching a broad audience without your business having to go to them. A strategically placed custom sign entices relevant consumers to visit your store while signboards promise unhindered 24×7 brand exposure.
Resources:
How the Perfect Company Signage Can Grow Your Business
https://agcsigns.com/blog/how-the-perfect-company-signage-can-grow-your-business
Why Outdoor Signage Is As Important As Your Website
https://businesstown.com/outdoor-signage-can-important-website/
The Best Outdoor Signs for Businesses
https://www.precisionsignandawning.com/blog/best-outdoor-signs-for-businesses/
A complete guide to help business owners and graphic designers develop exterior business signs that stand out.
https://brandmarketingblog.com/articles/design/exterior-business-sign/