Birthday is the best time of the year for children. They love to have their little parties and have friends over and eat, dance and enjoy. Most of the parents also love to throw parties for their children. If you are one of those and are looking for something new for your kid's birthday party, well, you are reading the right article. Birthday Banners are a great thing to have while hosting a party for your child. Party banners are the highlight of a Birthday party as it announces the event and hence these Happy Birthday Banners are used ever since the parents started throwing birthday parties for their kids.
Design online banners for your kid's birthday parties and see the effect it has on your child when he or she is surprised and looks at the same. The best thing about these banners is that they can be easily decorated and customized the way you wish which is an added advantage and hence it will be the most popular choice. Everyone would like to add a personal twist to their children Birthday Banner after all and make it a personalized message.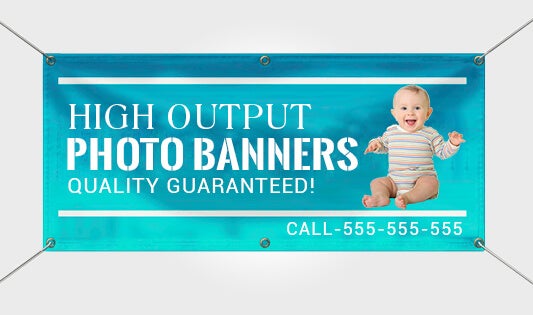 Indeed, if you decide to throw a Birthday party for your child, make sure you do it in style. BestofSigns.com offers these customized banners at very low rates making it very easy for you to get more than one also and hang it at the party venue. These are vinyl banners mostly as they offer the best material and durability.  These can be easily hung on garage doors, right downtown, at the playground, across the street and outside work place or school.
Use the online design tools or our professional design team to create your custom banners. Begin with one of the templates or choose a custom size. Pick your colors – do a crazy-everything's-crazy myriad mix, and design the banner as you want. Is hot pink a fave, or maybe charcoal gray and green? It's your choice. Want to add a memorable line or two to your Birthday Banner? Easy – just click the Add Text button and you've just made a lasting memory to be cherished years later by the whole family. Looking to include pool rules or a patio welcome sign before the party? Explore our custom patio and pool signs.
There are a few simple steps that you need to follow to get your banner ready in a jiffy. Once you are done you just sit back and relax and your banner will be delivered to the address you fill in the form in a short time.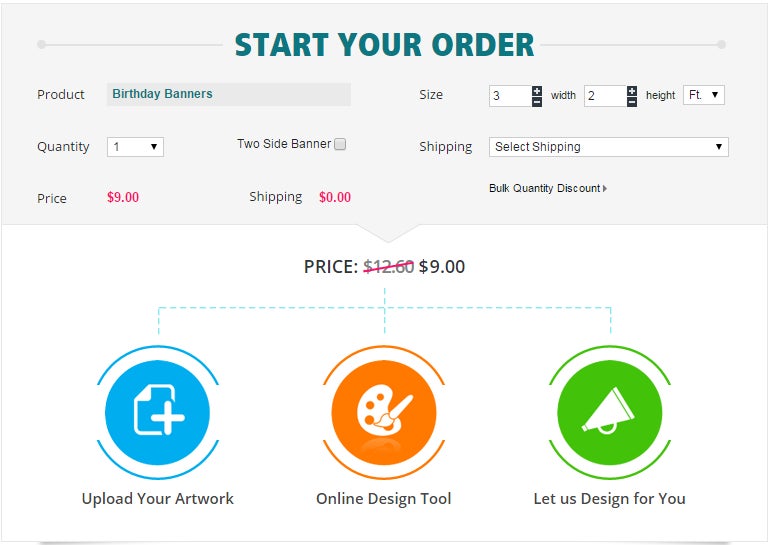 Follow these steps to get the banner as required…
1.Upload your Artwork:
Go to www.bestofsigns.com and go through the website to get a better idea about the products offered. Now follow simple steps and upload the basic banner design on the website. This will hardly take a few minutes if you have clarity about the kind of design that you need.
2.Online Design Tool:
This is a great way to decorate your banner. You can select the kind of color, font, format and other few options which would certainly make your banner stand out and also give it a personal touch. Be clear about what you want and you are sure to have the best design very quickly.
3.Let us design for you:
Now all you need to do is wait and watch. Our expert designers will look up your mock up and design a banner exactly like the one customized by you. It will be readied and delivered to your door step and it is ready to hang on the party venue for the birthday party to surprise your child.
Banners are a great way to reach out to children as that is the age when they love celebrating and larger than life objects the most. The best part is the banners are fully customized and hence one can easily make them as per the theme of the party. The color in the banners can also be changed according to the requirement. This will blend in the banner with the theme and it will still stand out as it will be showcasing the message and hence it will certainly be the highlight of the party. Show your child how much he or she means to you by this beautiful gift.