If you are planning to buy a new car or any other vehicle, the first and foremost thing you will do is look for the model, color and size. However, if you want to make your car more interesting, you can also look up a few car stickers and make sure that your car stands out in the best possible way.
For this you need to do a little research and make sure that the car and the stickers match well and make your little art show the creativity and also your state of mind in the best possible manner. It is important to be careful about the designs you choose as definitely what you choose to put on your cars will reflect the ideologies that you believe in.
The slogan on the car sticker may be satirical or may be humorous, what matters is that they should reflect your personality that will connect with the people who are looking at the same. This will make the vehicle look good and smooth and it will be beautiful and would make you travel in it with elan. Your friends will certainly appreciate you for the choice in car stickers that you have and it will make you look cool and happening!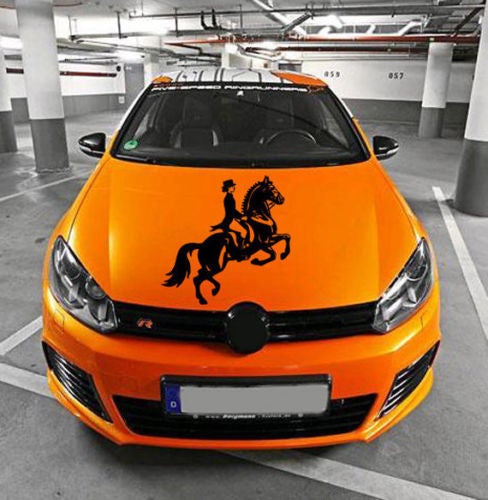 Here are the five facts that you need to keep in mind to have a lasting impact on your friends as well as others who have a look at it…
Make sure that the color of the car sticker is in good contrast or matching the color of your car. If your car has a light color, the sticker should be brighter and vice versa. Moreover the car sticker and the shade of the vehicle should also have a symphony. This will ensure that the sticker looks smooth on the car and doesn't look gaudy.
The material of the car sticker should be good and it should be durable. It should withstand adverse weather conditions and look sparkling new and attractive. It should be easy to stick it to the car without much trouble and should have a smooth look which would ensure the quality of the car sticker.
More importantly, you should be well aware about the different types of slogans that come out in the market on car stickers before you choose the one that goes well with your car. It is important that the sticker on the car should look trendy and should be relocatable; whether it is about some current topic or about politics or some style statement.These days there are a lot of jokes going around the internet on various social media sites and smart phone apps. It is a good idea to even have one of those on your car to have a lasting impact on people as they are sure to relate to it very easily. Make sure not to go politically incorrect in being satirical to avoid controversies.

The color and the maker of the car sticker should be of premium quality. The car sticker should be of high quality and should certainly look elegant. It needs to have a lasting impact of the people's mind, not only because of the slogan used but also because of the quality and the colors. The bumper stickers are a great way to have a type of communication with the society about your beliefs and also about the types of jokes you enjoy.
Make sure your bumper stickers aren't very preachy. They should easily look attractive and should make sense rather than simply being a rhetorical question or stating something obvious. Look out for new car stickers in the market and you are sure to get a lot of new ideas that you can incorporate in your car stickers' agenda. At times some car stickers have a retort to the ones that are already going around in the market. Make sure you don't offend people rather than simply a little joke as it tends to get controversial. There are a lot of ways you can have attractive slogans without those being politically incorrect and funny as well.
Best of Signs has a wide variety of car stickers to choose from to suit your requirements.