Different business events demand you to move out of the confines of your workplace and venture out to market yourself. Setting up a striking exhibit at such events, conferences, seminars, etc., can help set up a place for yourself in a highly competitive landscape. Likewise, marketing yourself at outdoor events using canopies and banner stands can do wonders for your business. Just install them, and you can make an everlasting impression on your target audience!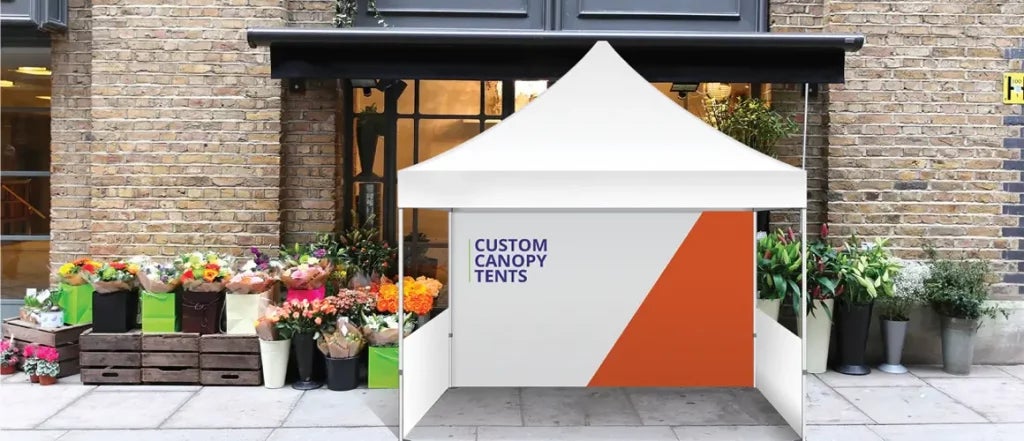 Premium-quality canopy tents allow you to create a temporary shelter for your event attendees and help increase brand awareness. Their myriad customization options bring out your creativity by incorporating branded designs, color schemes, and customer-oriented messages. A versatile value addition to your marketing campaign, tents provide an excellent platform to increase customer conversions.   
It would help to consider the benefits of using canopy tents listed below for all your outdoor activities to make your guests feel welcome and safe.   
Offers Long-Lasting Protection Against External Elements 
Inclement weather conditions may become a hindrance to successfully implementing your outdoor event. Installing heavy-duty tents at your outdoor venue may help you zoom past such challenging weather conditions. A heavy downpour, scorching sun, and continuous snowfall can't keep you from pulling off a successful outdoor event. You can also set up fans inside your tent booth to give your team much-needed shelter from the heat on hot, sweltering days. 
A waterproof canopy can also give your team the much-needed respite at events when they need it the most. Your event attendees can also make the most of a sheltered area as they provide shade after lingering around in the sun the whole day. This offers you additional chances to increase awareness about your products and services.   
Gives You a Competitive Edge in the Business Landscape 
Moving ahead of competitors in an ever-expanding business landscape can be challenging, especially at outdoor networking events. Setting up personalized heavy-duty tents can help you maximize your brand exposure at different events, conferences, trade shows, seminars, etc. The highly functional and aesthetically pleasing outdoor party tents featuring your brand logo, targeted customer messages, and creative visuals help you zoom past your competitors quickly.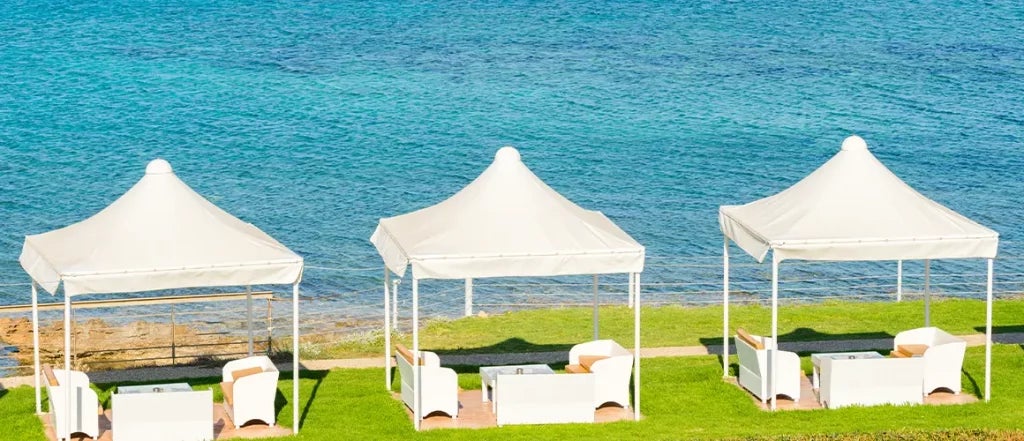 A personalized tent tailored to meet your brand's needs leaves no space for ambiguity. Your high-resolution prints with brand logos, promotional messages, etc., make your message clear far and wide, informing them about your service offerings like none other. Besides, the tents arouse curiosity amongst customers about your business and leave an everlasting impression on them.   
Canopy Tents Allows Hassle-Free Set Up & Removal 
Setting up an outdoor event can be a cumbersome task, especially when you are a business owner. You must handle everything carefully, from tables to other marketing materials. Putting together a business booth may seem to be a time-consuming task, but it is not. Superior-quality portable garage tents are easy to set up, eliminating the need for professional installation that may burn a hole in your pocket.   
Different canopy tents in the marketplace come with durable canopy tent travel bags that allow seamless portability. This saves you time spent on checking out last-minute event tasks while letting you run the event as smoothly as possible. Easy to transport from one location to another, the tents fit in almost any vehicle possible.   
Provides Business Owners with a Reliable Easy-Access Shop
Whether an academy canopy tent or a simple one, they perfectly serve your needs when trying to sell your newly launched products. Providing you with a perfect foundation for an outdoor shop/booth, they help give you maximum returns on your investment. You can use them flawlessly to create a store-like feeling by placing tables on the front and decking up the tent with marketing materials like banners.   
Durable canopy tents designed for outdoor events give you ample space for putting your newly launched products on display. Their L-shaped configuration lets you set up display tables easily for customers to view your products without difficulties. Additionally, they provide a good enough ceiling space for displaying different branded posters and company-related information.   
Pop-Up Shade Canopies Offers Versatility Like None Other
A long-lasting custom canopy tent serves many uses. Their attractive design makes them perfect for corporate events, brand promotions, networking events, etc. They also act as ideal emergency medical tents, allowing first responders to administer medical care after a natural calamity or disaster. You can set them up at community festivals and exhibitions to market your one-of-a-kind product. Moreover, you can also get a wedding canopy to make your guests feel comfortable on your special day.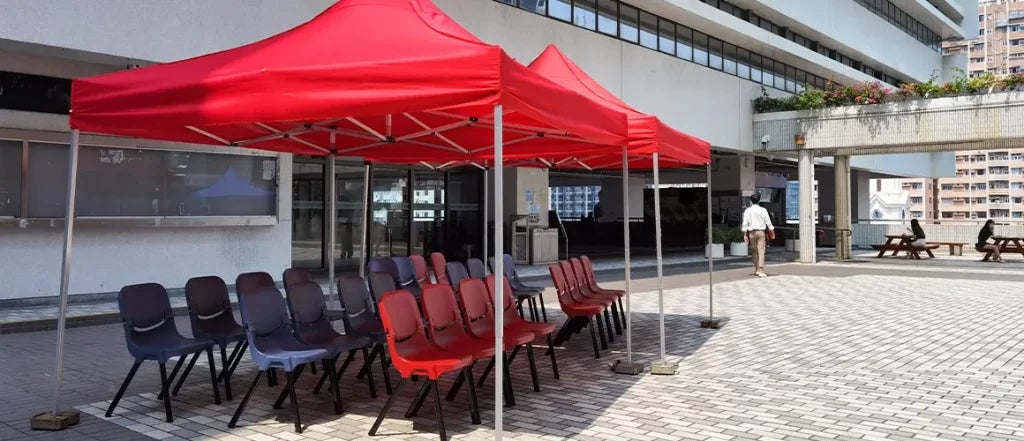 You can also use your canopy tent at different occasions like live shows, street fairs, farmers markets, in-store promotions, etc. The flexible nature of canopy tents makes them a suitable business investment, guaranteed to give you the returns you seek. You can get canopy tents in different appealing colors resonating with your brand theme or purchase a blank canopy tent catering to all your event requirements.   
Conclusion:
Make a fast move and get your hands on your business or beach canopy tent today! Perfect for creating a comfortable spot at any outdoor event, they are all you need to welcome your guests. They help you get the most out of your marketing investment and help increase brand recognition considerably. Besides offering shelter from inclement weather, they can be customized to meet your needs. 
Aren't these reasons enough to buy your canopy tent online? Don't wait any longer; get them today to convert any simple outdoor setting into an excellent event venue.