Planning the perfect birthday celebration can be an intimidating task. From food to décor, themes to guest lists, there are many decisions that must be made ahead of the big day. Thankfully, there are some key things to consider when planning your party that will make the entire process a breeze. Keep these planning and décor ideas in mind when you plan your next birthday and you too can create an unforgettable event for your guests.
Pick The Perfect Birthday Party Theme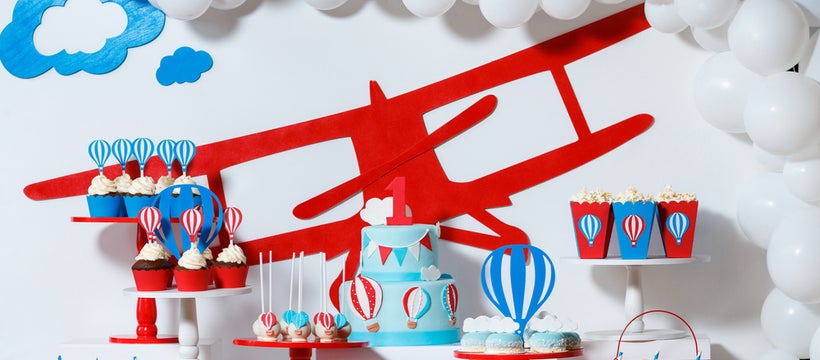 The first step in the party planning process is to pick a theme. Deciding a theme gives you a framework for which you can base all of your other event choices. When choosing which them is right for your birthday party, consider your guest of honor's age, interests, and hobbies.
The time of year may dictate the setting or theme of your event too. For instance, if your birthday is in January, an outdoor pool party may be out of the question. However, you can have a Luau or Tiki themed indoor celebration if your birthday wish is a tropical vista.
Once you choose the perfect theme, it's time to plan out your décor, event layout, menu, and party itinerary.
Pop Your Decor with Color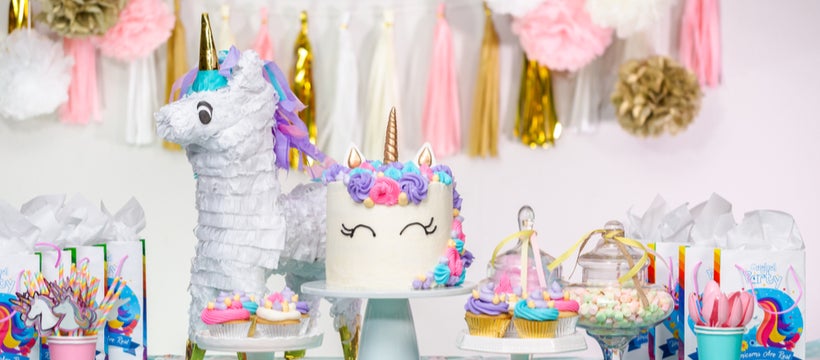 You can set the stage for your birthday party and really bring your theme to life with the right color choices. Choose a color palette and keep décor choices within those hues. For example, black, gold, and green décor colors work great for a Star Wars themed birthday. You can have fun with blue and red colored lightsabers. These color choices are widely recognizable to fans of the franchise and your guests will love the authentic atmosphere you create.
Balloons, streamers, and banners are quintessential birthday decorations. These items come in a wide range of colors, shapes and sizes so you can find the perfect shades of decor for your party theme.
Ways to Welcome Guests
If you really want to wow guests, make sure your party is an experience from start to finish. Use outdoor signs or banners and balloons to direct guests to your party location. Include messages like Welcome to Ann's 6th Birthday Party. There are plenty of yard signs and outdoor banners to choose from with traditional and elaborate options to fit every budget and theme.
Once guests locate your event, welcome them at the entrance with a balloon arch, streamers, colored LED lights, or a bubble machine. Create a receiving area where guests can wait for the rest of the attendees to arrive and offer snacks and refreshments for a hospitable touch. If you have party favors, label each guest's name on the packaging and set these items out for guests to enjoy. Lastly, add a step & repeat banner with themed costumes and props for a great way to get everyone in the birthday party spirit.
Elevate Your Party Elements
The key to any great event décor is to add levels and dimension to your space. However, you never want to overcrowd a space. Create a flow for your birthday activities and set designated spaces for each one. This set up cuts down on confusion and keeps the party running smoothly. For instance, place a gift table near the entrance to free up guests' hands. Next, have a snack and drink station where guests can get a refreshment or pick up a party favor.
Add dimension to your décor by adding balloons, streamers, and banners above key areas like the gift area, cake station, and guest of honor's seat. Keep table placements on-theme but minimal and add balloons or signs to the back of chairs for a fun and festive children's birthday party. If you're having an elevated affair, garden party style place settings work well. Place fresh florals in the center of tables but make sure the height of arrangements does not obstruct your guests' view and use name cards to add an air of sophistication.
Add Party Favors

Party favors are birthday staples so you definitely want to put these items on your to-buy list. Favors can be anything from candy to DIY crafts to spa day gift bags. You can get really creative with your favors, just make sure they match your theme and are age appropriate for your guests.
Outdoor Decoration Ideas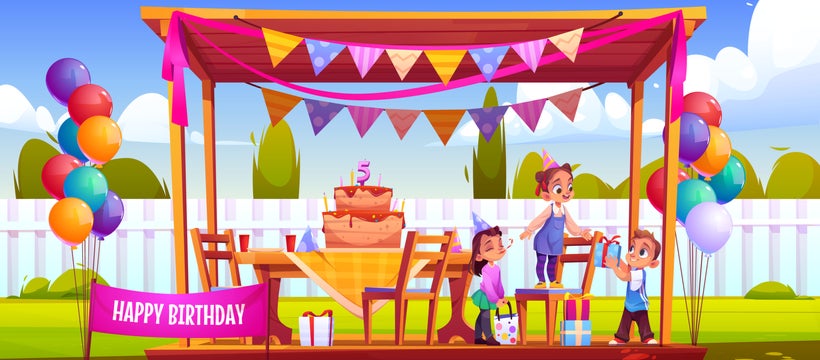 Exterior decorations set the tone for your entire event. A balloon arch welcome entrance, yard signs, and mailbox balloons or streamers are great for traditional birthday décor. You can also bring the party outdoors with canopy tents for the cake station, different games, and shaded rest areas. Make sure you have plenty of comfortable seating and atmospheric elements. You can add streamers, balloons and string lights to these spaces to support your birthday theme.
Tips for the Perfect Birthday Bash
Planning and throwing birthday parties can be fun and exciting, but it can also get overwhelming. However, if you take some extra steps to stay ahead of the chaos, you can ensure that everyone enjoys this special day. Keep these planning and décor ideas in mind as you plan your next birthday party. Your guest of honor will feel so special thanks to your attention to detail.