The new NFL season kicked off on September 9th. Regardless of which team you root for, there are plenty of ways your business can win big with football promotions. After all, the average regular season game draws over 15 million viewers. If you aren't leveraging football promotions, you could be missing out on a major marketing opportunity. There are several ways your brand can bring the game into your promotions this fall.
Giveaways Done Right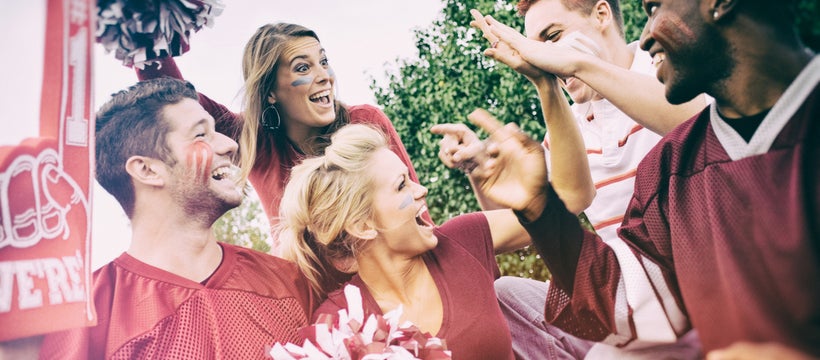 It's no secret that customers love promotions and football is a fun theme to inspire your company's branded swag. Ahead of playoffs and championship games, commission commemorative shirts, mugs, hats, and pens for patrons. Print your company's name, logo, and event on these items along with the date and game information.
Broadcast your upcoming events and awesome giveaways on social media. Die-hard sports enthusiasts will flock to your store for these highly-coveted items. Customers love these kinds of keepsakes and, when customers use these items, it creates new brand impressions. A swag-based marketing strategy is truly a win-win for everyone.
Must-Have Marketing Materials
Whether you want to host the ultimate tailgate or simply add a sporty vibe to your store, you need marketing materials to set the tone. Signage is a great way to share your upcoming promotions and events with customers.
Some companies offer pricing discounts if their team wins the big game. You can contact your city's stadium to learn how you can advertise with flyers and coupons on premise. Lastly, gameday menus or banners printed with specials are must-haves for any restaurant. Print footballs and goal posts on your menus to direct customers' eyes towards these limited time offerings.
A Contest to Impress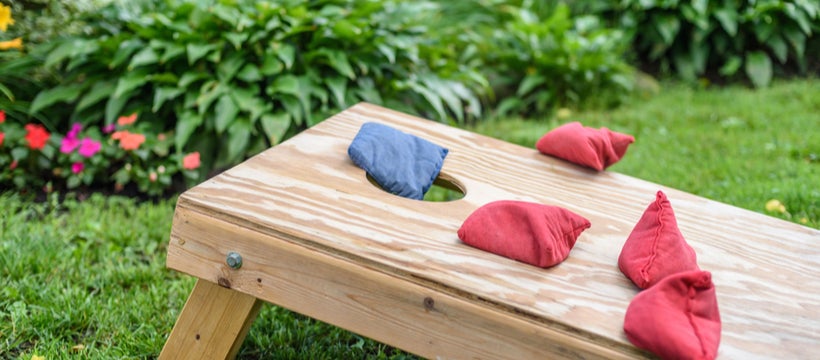 What sports fan doesn't love a bit of friendly competition? Get your guests pumped for kickoff with a few pregame contests. You can host a cornhole tournament, sponsor an NFL trivia night, or come up with a game unique to your brand. Perhaps you want to host a one-time event for Super Bowl Sunday, or maybe you want to create weekly contests based on an NFL schedule complete with championships.
Whichever contest you land on, make sure you promote these fun events with social media marketing and brick-and-mortar advertising. Offer great prizes, like tickets to an upcoming game or a piece of signed sports memorabilia as big-ticket prizes and you'll be amazed at customer turnout.
Add Some Spirit to Your Storefront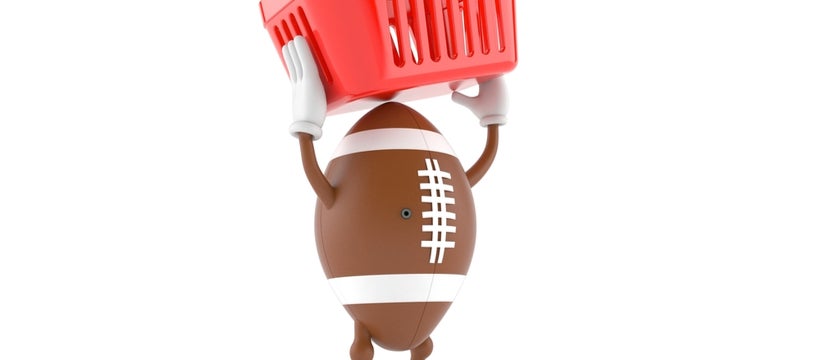 This football season marks the first somewhat normal sports year since COVID-19. People miss gathering together to watch their teams. Your storefront is precious real estate, so give people the visual cues they need to connect with your business and their fanbase.
Custom banners and banner stands work well near store entrances, in lobbies, or placed outside by window displays. Print the season schedule with your team's colors on vertical banners and include any gameday specials you will be offering.
You can add sports-themed elements like pom-poms, flags, and fake turf to your marketing displays to maximize your brand impressions. If you have an event going on, have an employee stand outside and pass out flyers to encourage more guests to enjoy the game at your establishment.
Exceptional Event Ideas
If you want to network with other businesses, hosting a tailgate is a great way to grow your brand and enjoy some football. You can hire a catering service and set out canopies and chairs for guests to watch the game on an outdoor screen. Print banners with company partnerships to increase awareness and have product brochures and business cards ready for new business leads.
There are plenty of great in-store football promotions to increase foot traffic and brand awareness too. Host a gameday brunch with prizes for best-dressed fans or host a fantasy football night. Once you have designed an event your customers love, keep them coming back with game-related promotions.
For instance, if your team wins, offer a 20% off coupon to be redeemed after the next game. You can even base discounts around how many points your team scores for a fun and competitive twist on traditional coupons.
Now It's Your Turn to Score Big with Customers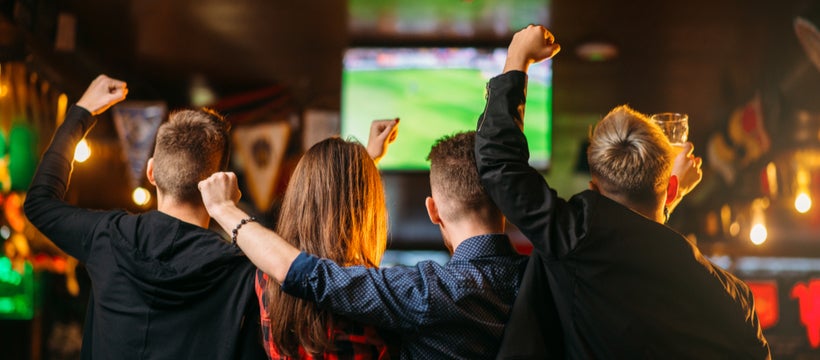 When you decide to plan the ultimate football promotion, think about your team and your fan base. Find the things that make your team unique and channel these characteristics into your promotions and events. Once you develop the perfect promotion, make sure you market your message with banners, banner stands, and sports-related accessories to get your customers pumped for the big game.