Due to the ongoing pandemic, businesses have been implementing necessary safety measures within their stores. With the discovery of different variants to Covid-19, it's imperative now more than ever to install sneeze guards, safety signs, and more. By using these tips, you can ensure continual safety for your customers and your employees in your business.
Make Use Of Sneeze Guards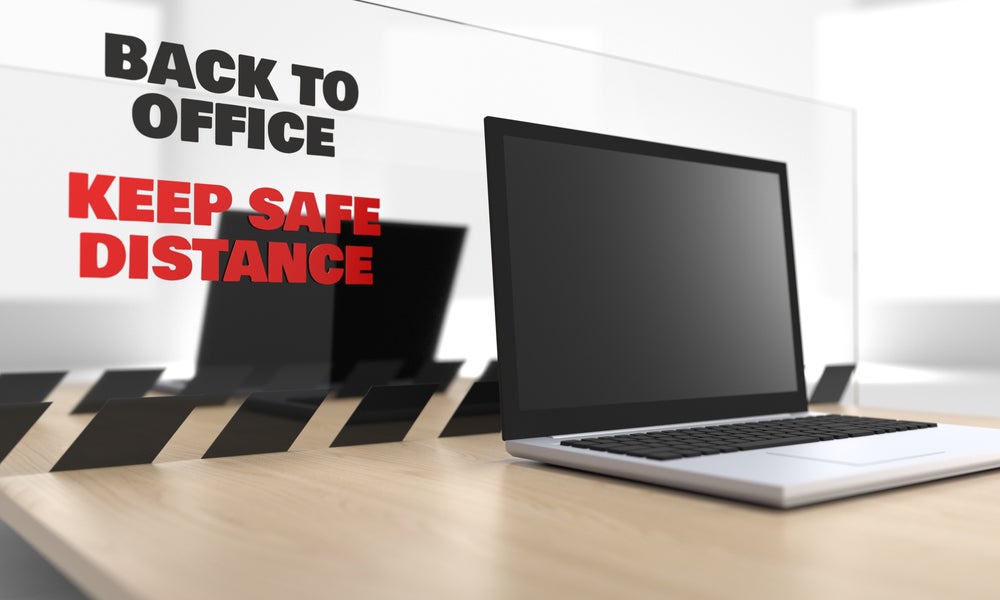 Sneeze guards, simply put, are a clear barrier made up of plastic or even glass. Mostly seen at banks or at ticket booths, they divide one individual from another. They halt the spread of viruses and other germs during close interactions where people are talking to each other. They are the perfect tool to set up at bars, desks, tables, and registers. The setup process is also very quick and straightforward.
Sneeze guards concurrently shield employees and clients. Since the virus spreads through the air, sneeze guards provide a transparent physical barrier which leads to reduced droplet transmission. The CDC (Centers for Disease Control) has recommended clear, acrylic sneeze guards and partitions wherever possible in public settings.
Get Informative Banners And Signs
During these uncertain times, you should let your employees and customers know that you care by installing informative banners and signs. Have these signs display safety precautions your business has taken to help reduce the spread of COVID-19 in your store. For example, indoor banners and signage can be used to inform people about measures such as temperature checks, face masks, and hand sanitizing stations.
Outdoor banners and signs are also helpful as they serve as a tool to notify people about things like the changes in functioning since the pandemic and the limitations set in place for safety measures. Showing employees and customers that your business has taken these steps gives them confidence in you and immensely improves customer and employee relations. Here are just a few great ideas for banners and signs:
Remind people to wear masks to avoid contracting or spreading the disease.
Ask people to sanitize and wash their hands regularly, and practice good general hygiene.
Remind customers and employees to maintain a safe distance between each other.
Ask people to take proper care of their Protective Personal Equipment (PPE) like face masks and gloves during disposal and not dispose of them anywhere but a garbage bin.
Use Floor Decals For Increased Safety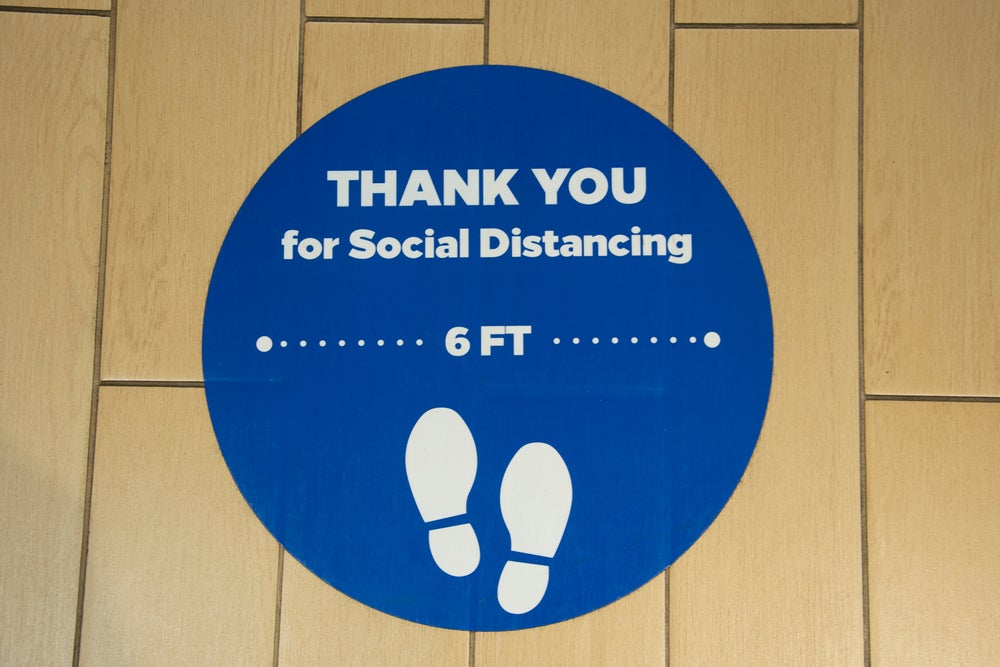 To help lower the infection rate, scientists recommend maintaining a physical distance of six feet between others. Floor decals spaced six feet apart are a great way to help people properly maintain social distancing at all times.
You can also have arrows in your store's aisles. These will point customers in the direction of where you want the flow of foot traffic to go. This will avoid people walking into each other head on. Not only that, floor decals can also serve as an indication of where you want your customers to wait in line for the registers. So when the pandemic passes, you can still use your floor deals for other purposes.
Use Flags For Important Information
Flags are very eye-catching since they are so different from other forms of signage. They are a great display tool to highlight the most relevant information you wish to spread amongst your employees and customers. In addition, flags can be used to tell people about ongoing offers and contactless pickup locations.
Since more people are vaccinated and other variants are not as deadly, more people are going out to shop in person rather than strictly online. This is the perfect time to install flags inside your retail store.
Get Noticed Outdoors With Canopy Tents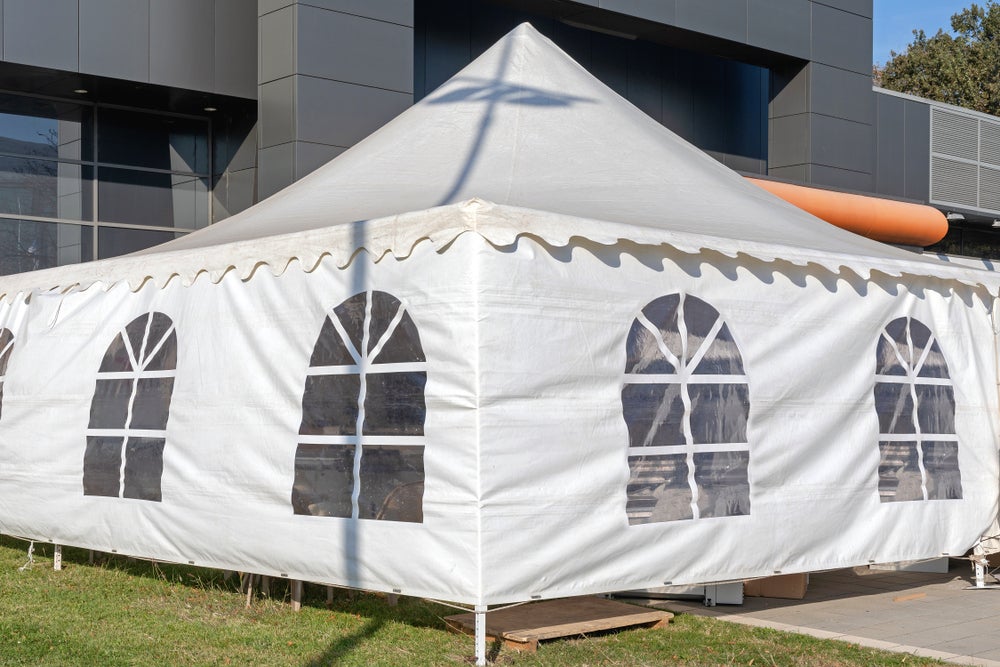 If you wish to boost sales in the upcoming spring, investing in a promotional canopy tent for your business is a great idea. Outdoor canopy tents can be used to host sidewalk sales, participate in outdoor events, or boost an already ongoing marketing campaign for your business. In addition, canopy tents are a great way to grab people's attention and let them know about your exciting offers.
Taking operations outdoors also allows customers to practice proper social distancing, which can be hard to achieve indoors. Tents are great at improving brand image and generating public interest in your business.
As a business, it is your responsibility to keep your customers and employees safe within your store. In addition, to keep them informed about precautions they can take and to promote safety measures your business put in place. By implementing sneeze guards and informative signage, you can continue running a successful business for this spring season and onwards into the future.