Even with the rise of online marketplaces, offline stores are still an integral part of the way we shop. If you are thinking of opening your store to expand your business, it just might be the right move. After all, it is rightly said, "Be where your customers are." And clearly your customers like to shop in-store.
It's a Numbers Game
The trend of in-store shopping was validated yet again in a recent First Insight Report which found that 71% of all shoppers surveyed spent $50 or more when shopping in-store. This compares to only 54% of respondents spending more than $50 when shopping online.
When shopping in-store emotions play a crucial role in shopping behavior. There is a human side of in-store shopping and shoppers crave that visceral experience. According to a survey from Clicktale, 40% of shoppers use 'retail therapy' as a way to calm down, while 74% said they have "stress-shopped" in the past.
Where to Start

There are plenty of situations where tangible marketing materials can help businesses effectively spread the word about their products and services to their customer base. So, finding the right printed marketing materials can help you get essential information out to potential customers and clients. No matter what you intend to sell, you'll need a lot of different pieces of marketing collateral to make your store look professional and welcoming to your customers. Below is a checklist of items that can get you started on building a retail store that your customers will love:
Having a Banner Day

This cost-effective marketing tool is perfect to decorate your store while getting essential information out to your customers. Your banners can make your store stand out while being super functional and convenient. Custom banners help you to create brand awareness for your business. Hence it is always a good idea to design your own banner.
Do Display Stands So Close to Me

Display stands or banner stands are an advertising tool that can be used both indoors as well as outdoors. These stands can be a great addition to your business as they help to advertise your products and/or services. It also helps to create awareness among your customers and drive traffic within your space. A custom stand is an extremely functional marketing material as it can be used in an office, retail spaces, trade shows, conventions, etc. Display stands are very easy to set up and can be used for any type of business.
Bless You! Sneeze Guards & Partitions
In the post-Covid era, protecting your employees and customers has become one of our most important points to focus on. Customers will only shop at stores if they feel safe. Employees will also be more productive in a space that feels safe to them. Hence, purchasing a Floor Standing Sneeze Shield for your business or Countertop Sneeze Guard for your store might be a good idea. If you own a small business, consider buying a Hanging Sneeze Guard: an affordable and durable solution to keep your workforce and customers safe.
Waive Your Sleek Flags
Place them in front of your business or in-front of homes or public spaces and they can be used for promoting upcoming events, sales, or campaigns. Create a colorful and attention-grabbing flag with your message (for instance – a sale, an upcoming event, a grand opening, etc.) and you will be able to grow awareness for your business in the high traffic spots you choose. If people consistently see your custom flags around their community, they may be more likely to take notice.
Read the Signs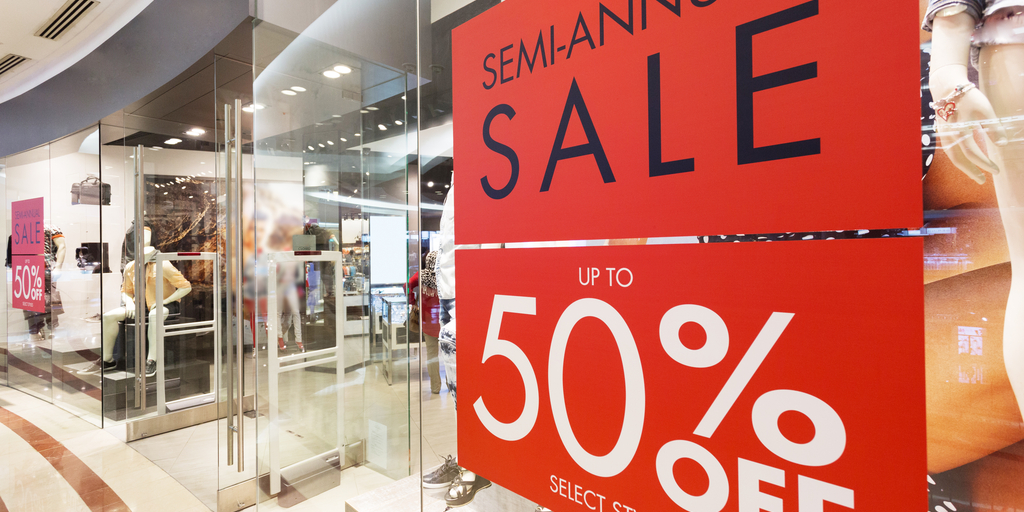 If you want people to visit your store, you need to get a sign telling them where your business is and what you sell. When opening your retail store, you'll need at least one outdoor sign with your store name and logo. In addition to this, you should also have some indoor signs indicating where different items are kept so customers can easily find their way around your store & shop with ease. Adding just one sign inside your store raises your annual revenue by 4.75%.
Bumper Time for Stickers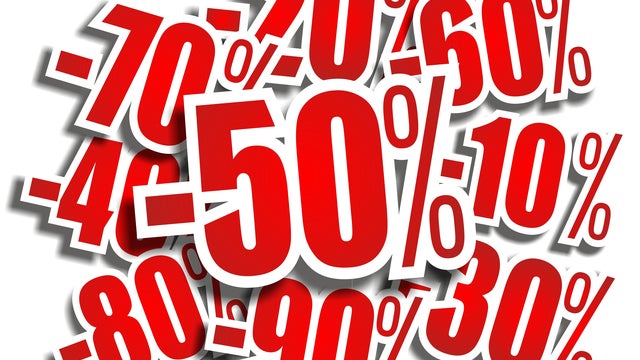 Stickers are one of the most effective marketing tools that are used today. You can use simple stickers in a variety of different ways in retail stores. If you're having a sale, for instance, you can use different colored dots to indicate different discount levels or prices, rather than printing out all-new price tags. They have a long shelf life and can be placed virtually anywhere. Custom stickers can be used as mobile marketing by being placed on cars, laptops, backpacks, sidewalks, machines & more.
Final Thoughts
Setting up your store is not an easy job. It requires multiple things and one of the most important things in this is your marketing materials. Strategically placed marketing materials can have a huge impact on the success of your business. Things like well-placed stickers, decals, signs, and flags can help a customer navigate through your store & shop with ease.