Creating a banner for advertising is a very good idea if you want to market your products well. Custom advertising banners gives you a chance to say what you wish for your product and it reaches well to the target audience. It is a great way to light up the advertising and will have an instant effect on your sales.
Even when you are hosting a party having a banner is a great idea as people are going to love it and are going to make it look not only nice but the best in no time. To get started find an organized space and make sure you have a clear mind in preparation of getting creative.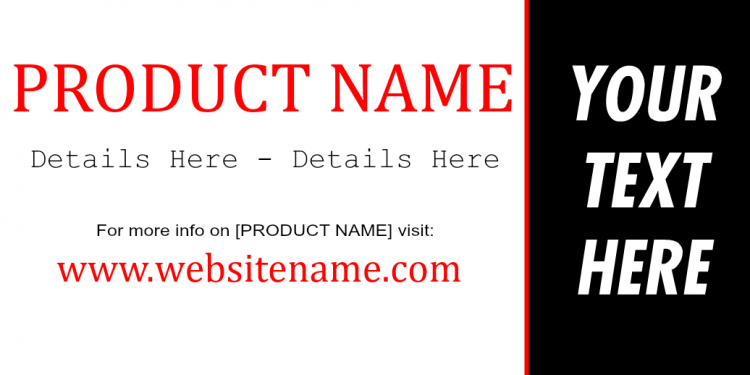 Follow these simple steps and make your banner look the best while in the least time.
SWF Text can save your file as SWF, GIF or AVI if you save it as a flash file, you can also have the HTML code to embed it into your website or blog easily. This will be helpful for you as you will easily be able to get your files to the printing machine and thereby have it nicely printed.
Instead of buying one by one buy in bulk or wholesale. To get the best deal for the best materials you need to be patient and find it properly before making a final purchase.
Next thing you need to do is publish the flash album. Click the publish tab at the top of the window. Now click the icon with three little dots and select where the flash needs to be saved. This process may take couple of minutes depending on the photos that you are using in the final draft of the banner.
Make sure you have a logo that speaks for itself and looks the best on the banner. It needs to be clear and visible even from a distance. It will only then make heads turn and create a nice effect.
A stunning banner requires a nice logo, a nice print and nice colors and the most important aspect is the useful information that you need to put on the banner.
The design of the banner should be simple and professional and it should not make the design totally boring as well. Standard banner sizes used are 468 X 60 pixels or 400 X 40 pixels, so you can choose as you like.
Click the OK button when you are finished with the background settings. Edit the banner background as you want by following the instructions. These changes are saved and they are best looking when you edit them nicely.
Attractive banners are sure to attract people and get you the best bunch of enthusiasts who are keen on your products. This is certainly the best and the most effective way to have the customers takes notice of your product. Make sure they like the design and it is clear and easy to comprehend even from a distance.