Making an impression for your business means marketing your brand to your target audience in a way that is relatable to them. Marketing helps you tell your target audience that your product exists and solves particular pain points and offers them specific benefits.
Studies show that the average small business invests 1% of its yearly profits in advertising. For a business earning $500,000 in revenue each year, that's $5,000 spent on advertising. This might seem like a solid amount for a budget, but considering the various ways of advertising out there, this money goes fast.
E-Age Questions

As the internet continues to become a more integrated part of our daily lives, companies are pouring enormous amounts of money into the digital advertising world. In this e-age, however, it can be difficult to determine where to spend your money when it comes to offline marketing. With a little research, you'll find there are some unique and economical opportunities for investing in offline marketing that will make fantastic use of your limited marketing budget.
Custom Canopy Tents –

From trade shows and special occasions to local festivals, there's always an event just around the corner that offers you a chance to market yourself. Custom pop-up tents can help you hack your way through the clutter at these events and stand out from the crowd. This inexpensive and easy-to-use marketing tool is versatile and astonishingly easy to set up.
Be the Center of Attention: Customize your canopy tent to set your business apart from the competition. Have your logo, company name, and even your products printed on the canopy to highlight your brand to grab the attention of your target audience. You can also get custom flags so people can see your booth from a distance.
Easy Setup: Unlike carpentry, custom pop-up tents require no special skills to set up. You can set up or dismantle a canopy tent within minutes. It is extremely portable so you can set it up anywhere you want.
Perfect for Every Occasion: Pop-up tents can be used for nearly every occasion. It is a one-time investment that helps you promote your business at the corner of a street or at a trade show. It helps you reach a wider audience while providing some much-needed relief from the hot sun or a chilly wind to your loyal customers.
Table Covers

A promotional table cover or trade show tablecloth covers the top as well as the sides of your table. It transforms a bland or possibly scuffed table into a powerful marketing and advertising tool. Usually businesses don't think about buying a table cloth as a promotional material which is why this is an ingenious marketing technique. It's very subtle despite literally being right in the face of your potential customers. It is perfect to raise awareness, generate customer interest, and brand your business without seeming intrusive. A promotional table cloth can solve many problems for your business for very little cost.
Hiding Scuffed Tables: Most companies, whether advertising indoors or outdoors, are unlikely to bring a fine mahogany table for their promotion. Display tables are functional but usually scuffed and worn. Covering them with a custom table cloth is a great way to upgrade your stand's visual appeal while simultaneously promoting your business.
Hiding Extra Stock: People usually try to avoid going to booths that look cluttered and unorganized at an event or a trade show. Those extra boxes of stock can easily be hidden behind or even beneath your custom table cloth for a sleeker, less crowded look.
Increases Promotional Space: Not every venue has as much space as you would like and sometimes that custom tent has to be left in storage. The only thing you can count on bringing is a table. Hence, you will always have space for a table cloth. Turn this table cloth into a creative marketing tool and increase brand visibility.
Adaptability: Promotional table cloths are also lightweight and easy to transport to venues. They are a cost-friendly marketing tool that can be customized to your exact requirements. They are durable and can help you stand out from the crowd without making much effort.
Custom Banners: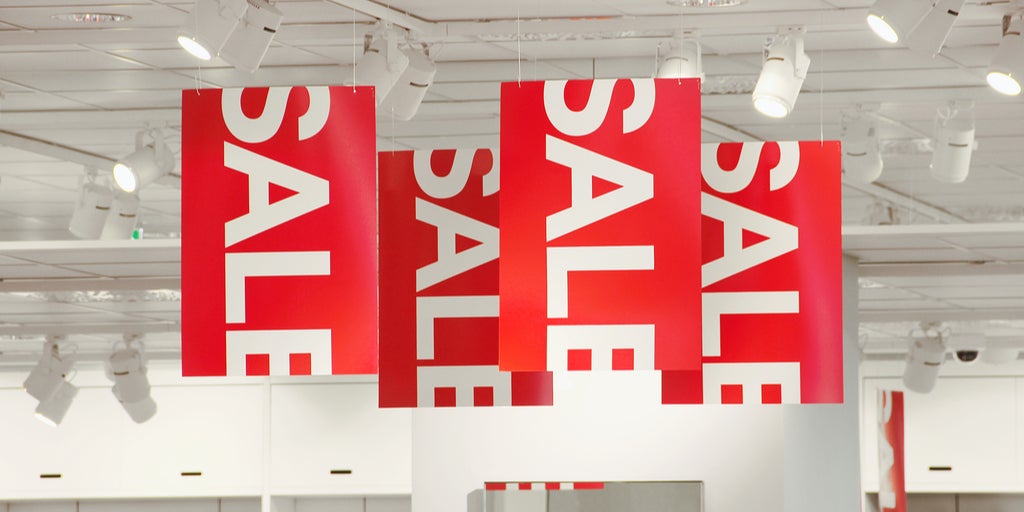 Banner marketing is one of the most popular forms of display advertising. They can be placed anywhere from parking lots to storefronts to the middle of the aisle to notify your customers about special discounts. Custom banners are perfect if you want to advertise special offers, celebrate festivals, or have special sales events for your business.
Customize your banner to promote your business in a more personalized way. A good banner should have the following features:
Simple yet eye catching
Interactive elements and designs
Easy to read font with minimal content
A Call to Action (CTA)
Limited, precise information
Banner marketing is one of the most cost-effective ways of marketing your brand. They can be placed anywhere in your store or even outdoors if you get proper outdoor banners. They help you increase brand awareness by reaching out to your specific target audience. Once you invest in custom banners you can use them for a long time as they are an extremely durable marketing tool.
Resources:
5 Big Benefits of Using Custom Pop-up Tents for All Kinds of Events
https://www.azbanners.com/banners/custom-pop-up-tents/
Everything You Need To Know About A Pop Up Canopy
https://instashelters.com/pop-canopy-guide/
The Role of Offline Media in the Future of Marketing
https://www.marketingevolution.com/knowledge-center/the-role-of-offline-media-in-the-future-of-marketing
10 Benefits Of Using Advertisement Banners For Small Businesses
https://printinthebag.co.uk/pages/10-benefits-of-banners-for-advertising-a-business/
Advantages of Using Custom Printed Table Covers for Your Tradeshow
https://medium.com/@tradeshows/advantages-of-using-custom-printed-table-covers-for-your-tradeshow-37eccf891b99