According to studies, approximately 13,000 trade shows happen in the US every year. This means you get 13,000 chances every year to promote your business to a wider customer base. But getting into trade show events is not always easy so it becomes extremely important to make it count when you do get a spot. Table covers can help you leave a lasting impression on your user base, making them an ideal addition for any trade show, convention, or business event display.
Have Your Branding Covered

Turn a simple table into a unique branding opportunity using custom table covers, also known as table throws. Table covers are reusable, machine washable, and can be used for multiple events.
Here are 5 reasons why you need table covers to turn heads at any in-store or trade show event:
Versatile Tables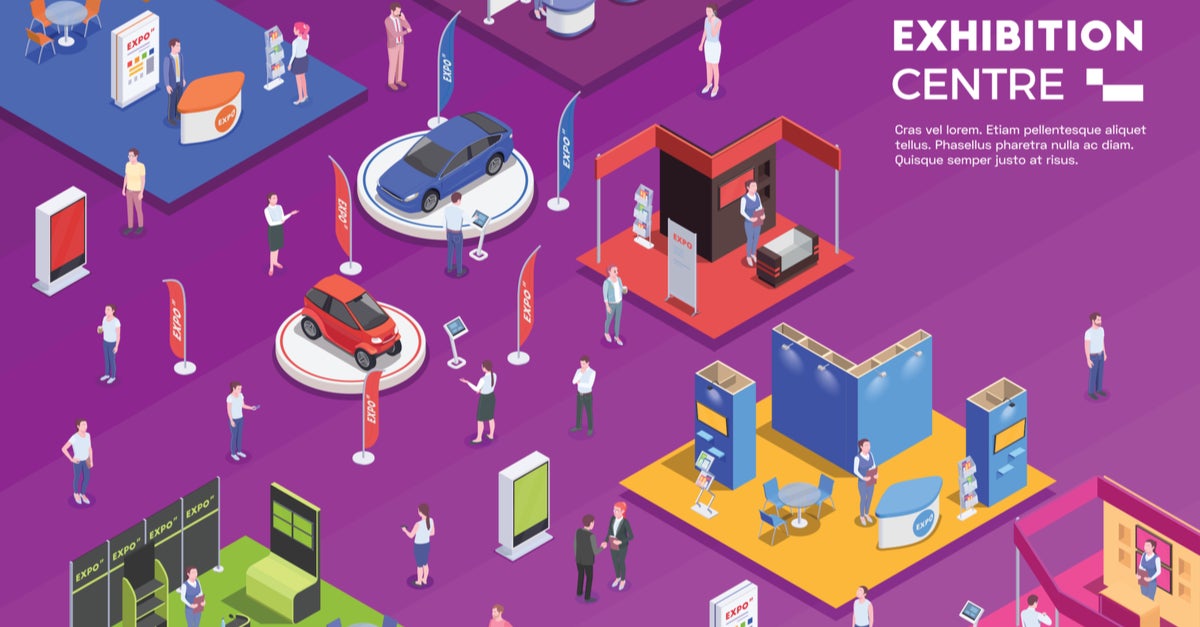 Table covers can be customized as per your needs. You can add the dimensions you need and get them exactly as per your specifications. You can also choose from 3-sided table covers or 4-sided table covers.
With a 3-sided table cover, you can conveniently access the back of your table where you can store your inventory. It also gives you more legroom when you sit behind your counter. On the other hand, you can choose a standard table cover if you want to completely enclose your table.
With the ability to print on all sides, both the standard and 3-sided table cover will give you the power of instant branding and professional presence at any event, trade show, farmers market, or wherever you need a great-looking table.
Creates A Smart Brand Look
Table covers help you hide the damaged tables and replace the rough surface with a smooth branding campaign for your business. Stretch table covers hug the contours of your table and create a trim fit to perfectly display your custom logo and graphics. These are popular at exhibitions for their sleek and modern look.
Cost-Effective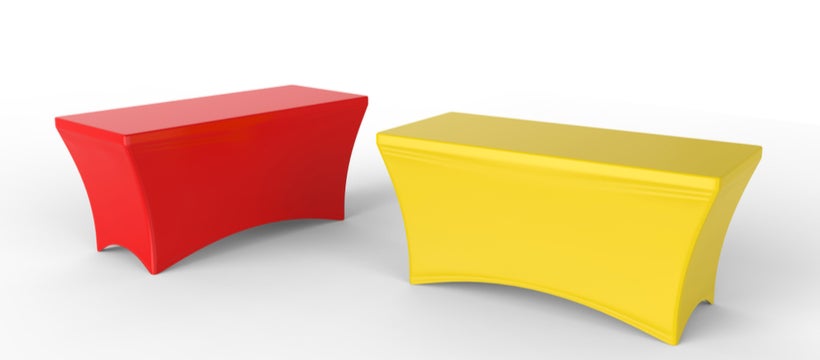 If you are on a budget but need a stylish and eye-catching display for your trade show table, custom table covers are an excellent choice. They help you promote your brand in a subtle way. They also help to create a long-lasting impression on anyone who passes by your store. They add that extra pizzazz you are looking for at a fraction of the cost.
Full-Time Promotion
When putting together a booth for a trade show event, every inch of real estate that you can use to market your brand and capture attention is vital. Even the tables where you display your inventory can be used for brand awareness. Custom table covers help you promote your brand the entire time your booth is set up. They are versatile and you can design them the way you want.
Customize Them Your Way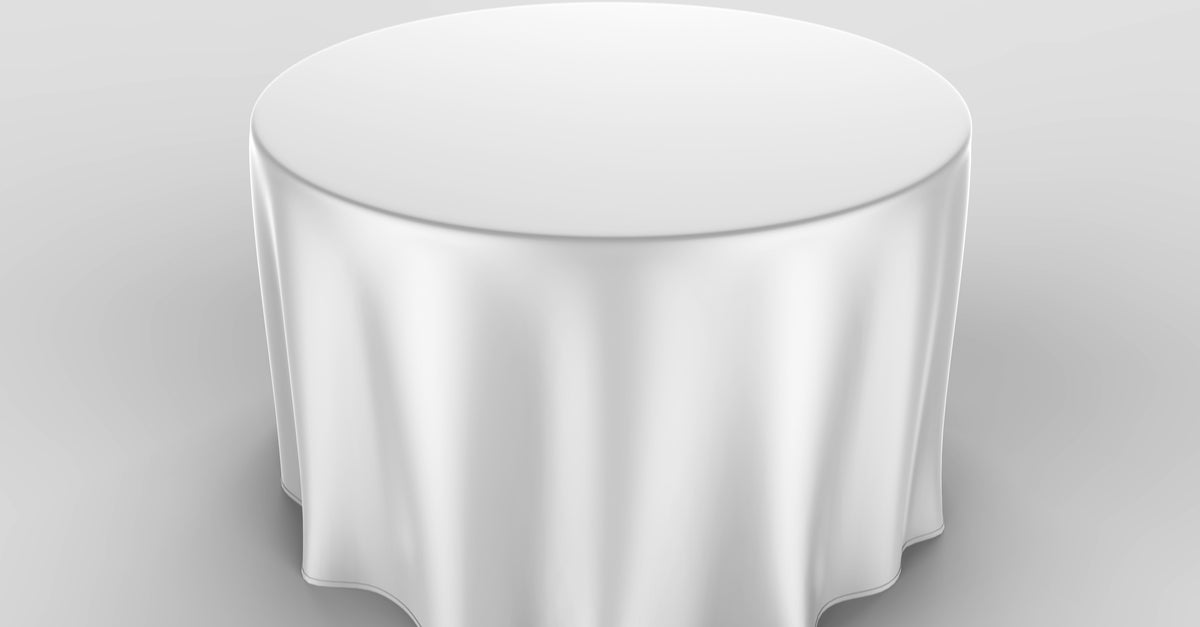 While running a business you learn how to effectively promote your brand. You spend hours carefully selecting the right message, colors, and images to attract attention, inspire, intrigue, and compel your audience to learn more.
Getting this important branding and marketing across at a live event or convention can sometimes be challenging. Custom tablecloths provide you with a medium to showcase your proven marketing tactics and set your promotional booth apart from the competition.
Unlike general table covers, custom tablecloths for trade shows allow you to turn your tables into a powerful marketing tool. Not only does a custom cover look more professional, but it also allows you to convey your message to people prior to a conversation.
Benefits of Using Custom Printed Table Covers
   

Custom printed table covers create the first impression of your company.

   

They attract the attention of passersby.

   

They are lightweight and compact.

   

Custom printed table covers are extremely portable.

   

They can be reused with ease.

   

They come in a variety of shapes and sizes.

   

They don't need a lot of storage space.

   

Custom printed table covers can be used both indoors and outdoors.

   

It is a great way to display your company's promotional materials.

   

They are affordable.

   

Custom printed table covers are easy to set up and transport.

Final Thoughts
At live events, getting noticed for all the right reasons is half the battle. If you have a trade show, job fair, or other event coming up, set yourself up for success by outfitting your table with custom covers, trade show tablecloths, or table runners.
They are a subtle marketing tool that you can use and re-use whenever you want. Add some custom banners and marketing supplies to the mix to create a lasting impression on your customers.
Resources:
Benefits of Using Custom Printed Table Covers
https://muscle-base.com/benefits-of-using-custom-printed-table-covers/
Using Custom Printed Table Covers to Reach The Audience
https://www.techsaa.com/using-custom-printed-table-covers-to-reach-the-audience/