The 4th of July is one of the most important occasions in the U.S. Patriotism always runs high and according to research, Americans spend approximately $6.7 billion to celebrating the red, white, and blue. You can not only join in celebrating the holiday but you can actually get a jump on July 4th sales with custom Independence Day signs in your store. Whether you're displaying banners of celebration, advertising special promotions, or communicating new store hours, custom signs help you communicate your message clearly.
Unity with Numbers

Independence Day is crucial for businesses because $6.7 billion comes out to about $73 spent per person over the July 4th holiday. It is the perfect opportunity to promote special menu items, retail discounts, special sales, and more.
As it is one of the biggest sale opportunities of the year for businesses, promotional banners are unfurled across stores all over the nation. To join the celebration of the country's democracy and freedom of expression and take advantage of the sales opportunity, start by getting the appropriate signs for your stores & events. Here's how you can choose the right signs & banners for your dealership, bakery, hardware store – or even for a non-retail family barbecue or fireworks event.
Parade Banners

Banners are one of the most effective ways of promoting your organization or business in any parade. Well-designed banners help you to stand out from the crowd as group after group winds their way through the streets.
Logically, large banners are more attention-grabbing, so this is the time to go big. A large banner provides plenty of space for you to promote your brand image with ease and identify it with patriotic pride.
Custom banners are also a great way to list accolades. Has your business or team won any prestigious awards or championships? Let everyone know about it. Fourth of July parades celebrate our country's history but also the success of the community.
Parade Signs

Signs for parades are usually smaller than banners and require a more focused message. If getting your name out there is the goal, showcasing your organization's name or logo is a safe choice. Printing a slogan also is appropriate if it can be read clearly.
Getting a custom printed parade sign with a clever and strong message is one of the best ways to create buzz for your business. The best messages mesh holiday themes with your business or organization's culture and communication style.
Custom Car Decals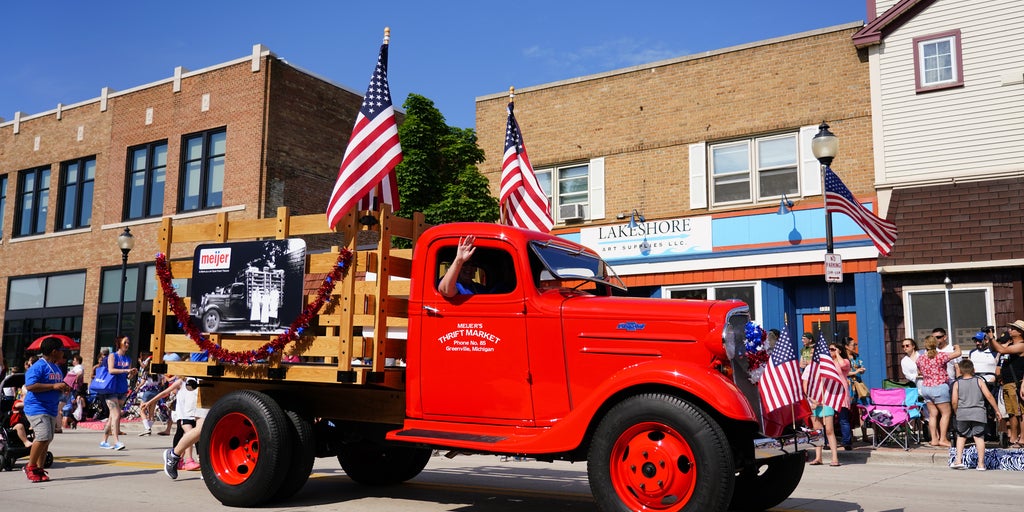 Parades give car enthusiasts the opportunity to show off their slickest rides, and these hot rods and vintage classics attract a lot of eyes. Take advantage of being the center of attention with a custom car decal. They're easy to apply, won't ruin your car as they come off easily, and provide a perfect way to promote your business.
Ideas for Getting Your Physical Locations Ready for the Fourth
Dress Up Your Store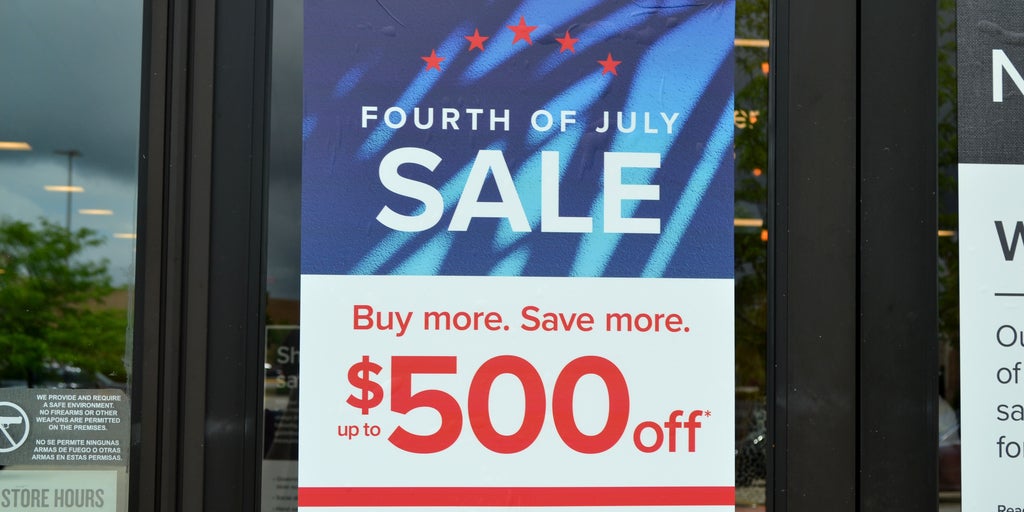 If you have a store, consider celebrating Independence Day by dressing up your store using custom signs. Host a freedom sale, give out discounts, coupons, stickers – get creative with it. Add red, white, and blue banners in your store and your store windows to let your customers know about your sale.
DIY Flag

Designing your own flag is another gem of an idea. Get a custom flag made for your store and display it prominently outside. This will help you promote your store to a wider audience as your flag will be visible from a distance.
Set Up a Booth

Communities usually host some type of carnival or party on the Fourth. Rental fees for booths can be fairly expensive, depending on the size of your town and the type of celebration you are planning. It may make more sense to purchase your own custom canopy pop-up tent and set up your booth similar to a trade show booth. Custom print your business name or organization right on the tent in full color, UV resistant ink. You can display themed products in your pop-up tent and invite people to join the freedom celebration.
Patriotic Giveaways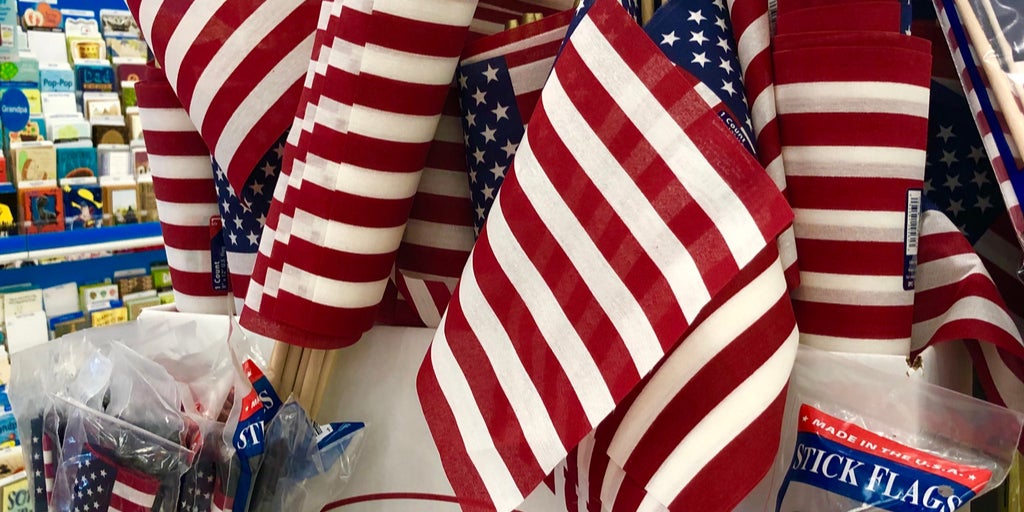 Find a patriotic, Fourth of July-inspired give-away and promote it. For instance, you can give a free picnic cooler with every purchase over $50, or a small flag with every purchase.
Free or inexpensive patriotic custom t-shirts with your store name or logo are also a great way to participate in the holiday while advertising your business.
Host A Party

Promote your store by hosting an Independence Day party. This will help to create a memorable experience for your customers and will create a lasting impression for your brand in your customers' minds.
Hire a caterer to provide ribs, hamburgers, and/or hot dogs. You can also borrow or rent a couple of grills and grill your own menu. Ask local up-start bands if they'd like to entertain your guests and string outdoor lighting from the trees or outside of your building… then dance the night away in celebration.
Final Thoughts
Putting time and effort into your parade banners and signs reflects your organization's commitment and competence. The best way to accomplish this is through a professional service, ensuring that you make a lasting impression on as big an audience as possible. 
Resources:
How to Create A 4th Of July Display That Shines
https://www.fireflystoresolutions.com/retail-design-blog/how-to-create-a-4th-of-july-display-that-shines/
13 Ways to Break Through the Clutter with July 4th Advertising
https://www.theleverageway.com/blog/13-ways-to-break-through-the-clutter-with-july-4th-advertising/
The Best 14 Tips for Your 4th of July Marketing
https://www.cleverecommerce.com/ecommerce-blog/make-your-sales-boom-for-the-4th-of-july/